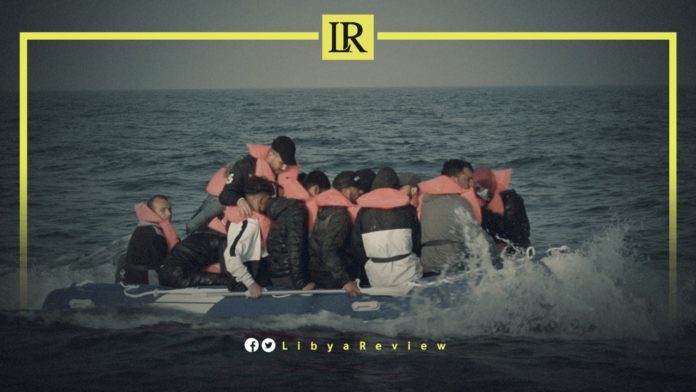 The security authorities in Benghazi arrested migrants of Turkish and Iranian origin whose boat was malfunctioning off the Libyan coast.
The Head of the Benghazi Law Enforcement Force, Colonel Jamal Juma Al-Amami, said in a statement to Akhbar Libya 24 that the number of migrants exceeds 45.
Al-Amami added that these migrants were in Turkey and were heading to Italy. Their boat broke down off the Libyan coast, and the waves pulled them until the coast guard found them.
Al-Amami explained that they disembarked at the Benghazi naval base. The security authorities handed them over to the Anti-Illegal Migrants Agency, in preparation for their deportation to their country at a later time.
On Saturday, the United Nations High Commissioner for Refugees (UNHCR) said that a total of 24,420 refugees and migrants have been rescued and returned to Libya so far in 2021.
In a statement, the UNHCR added that 42 migrants (including 8 women and 4 children) were disembarked at the Tripoli Naval Base last week.
It added that the group initially disembarked from Zliten (160 km East of Tripoli), noting that they were present at disembarkation to provide urgent medical assistance and Core Relief Items (CRIs).
The UN organization added that 446 migrants died and 648 others have gone missing off the Libyan coast on the Central Mediterranean route so far this year.
On the 23rd of September, the UNHCR started a two-day winter distribution CRIs to internally displaced Tawergha families at the Fallah Internally Displaced People's (IDP) settlement in Tripoli.
Nearly 300 families (over 1,200 individuals) were given assistance. Items included winter boots, socks, diapers, school bags, and hygiene kits.
Earlier, the UNHCR processed 516 migrants and asylum-seekers at its Registration Office in Tripoli. Of these, a total of 279 individuals were registered and received their UNHCR certificates. These included 141 nationals from Sudan, 62 Syrians, 48 Eritreans, and 10 Ethiopians.