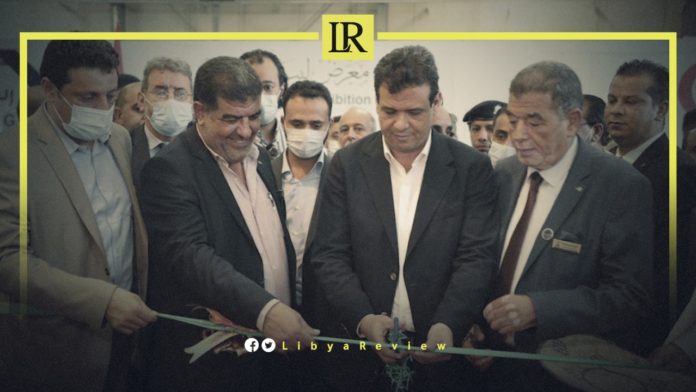 The Deputy Prime Minister of the Libyan Government of National Unity (GNU), Ramadan Abu Jinnah, inaugurated the Libya Agricultural Exhibition in its sixth session. The exhibition was held at the Tamanhint Exhibition and Conference Centre in the southern Municipality of Wadi Al-Bawanis.
The Libya Agricultural Exhibition will continue until September 30th, as part of the government's efforts to create new horizons to encourage and stimulate reliance on the agricultural sector.
In a statement, Abu Jinnah explained that the interest in holding these exhibitions comes within the framework of the GNU's direction to create a nucleus for integrating the agricultural, industrial and investment sectors. This will contribute to moving the wheel of the national economy by opening new paths for local investment tools that depend on funding sources.
He stressed that the exhibition contributes to establishing the nucleus of transit trade activity on an international level. This will help to make Libya a destination for a very large number of global investment tools. Libya is a strategic location as a transit gateway, between the countries of raw material sources in the depths of Africa and the countries of manufacturing and consumption on the coasts of the Mediterranean.
He explained that this also contributes to reducing desertification and creating job opportunities and investments in a very large way in southern Libya.
Abu Jinnah called for concerted efforts from all involved parties to contribute to stimulating and encouraging national and local production, because of its importance in this field.
The exhibition represents an opportunity for participants and those interested in agricultural, animal and marine products and industries based on this type of diversified activity. It displays agricultural, industrial and marine machinery, equipment and supplies, irrigation systems, water management and alternative energy systems.
The committee in charge of the exhibition stated that it has allocated pavilions in which participants will display agricultural crops, food industries, dates, honey, palm fronds, seeds, irrigation equipment and agricultural machinery.
The exhibition, in its sixth session, will also be an occasion to inform farmers, through seminars and lectures, about the latest developments in how to take care of agricultural crops and market their products.