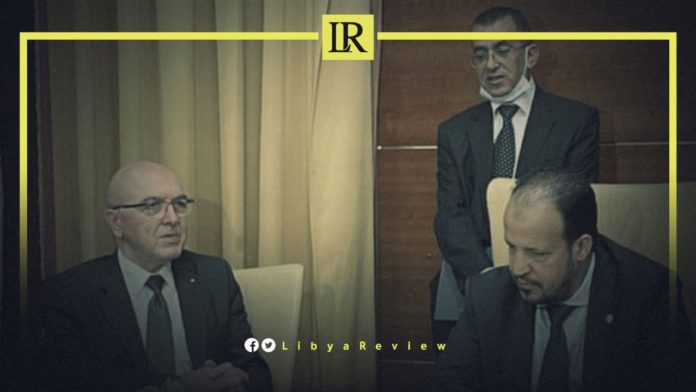 On Monday, Libyan Health Minister, Ali Al-Zanati met with the Undersecretary of the Greek Foreign Ministry, Costas Frangogiannis to discuss the payment of outstanding debts to Greece.
The Greek official made it clear that Libya's repayment of its debts will motivate businessmen who wish to invest in Libya, to move forward.
Frangogiannis added that his visit to Libya "is not to claim the debts due from the treatment of Libyans wounded in its conflicts."
He also affirmed Greece's support for Libya to overcome its current crisis, pointing to the recent shipment of vaccines to Libya as a gesture of goodwill.
The Minister of Health referred to the "tireless" efforts made by Prime Minister Abdel-Hamid Dbaiba to resolve the debt issue, through the formation of special committees for review and audit.
In September, Greek Foreign Minister Nikos Dendias received his Libyan counterpart, Najla Al-Mangoush in Athens to discuss strengthening bilateral relations.
Al-Mangoush hailed Greece's support for Libya, confirmed the depth of bilateral cooperation, and discussed ways to further strengthen and develop them.
On Sunday, the Libyan Investment Authority (LIA) signed a memorandum of understanding with Enterprise Greece, the official investment agency of Greece.
The LIA said in a statement that this aims to open new horizons of cooperation with international organizations and institutions. This is to contribute in assisting international investors to enter the Libyan market.
The statement pointed out that the agreement will create new investment opportunities for the two parties, especially in renewable energy and exchange of experiences. This is in addition to empowering and training Libyan nationals.
"The MoU also aims to facilitate and enable the Libyan investments in European and international markets. As well as encourage investment opportunities inside and outside Libya and to benefit from global expertise," the LIA explained.