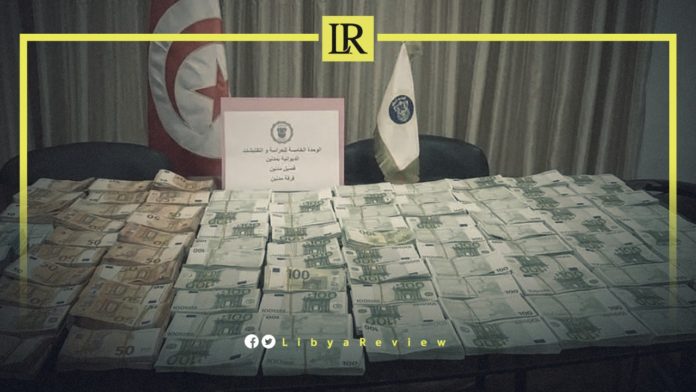 On Tuesday, Tunisian security authorities in the city of Medenine thwarted an attempt to smuggle nearly one million euros, into Tunisia from neighbouring Libya.
In a statement, the General Administration of the Customs said that this comes as part of efforts to stop the smuggling of money on the southeastern border with Libya.
A customs guard patrol was able to thwart the attempt to smuggle €994,000 euros, hidden in a car with a Tunisian license plate number at the Chichma region in Medenine.
Spokesman for the General Administration of Customs, Brigadier Haitham Znad, confirmed that the seized money was secured in the Central Bank of Tunisia. He added that a report of seizure has been ratified, and the public prosecutor has been informed to initiate the necessary legal proceedings.
Notably, Tunisia and Libya opened their borders on Friday, two months after they were closed due to Tunisia's COVID-19 caseload soaring.
Tunisian products have been largely absent from Libyan shelves since the border was closed.
But with the number of cases rapidly dropping, officials on both sides agreed to reopen the borders with Libyan Prime Minister, Abdel-Hamid Dbaiba meeting President, Kais Saied in Tunis on 9 September.
Recently, The Tunisian Embassy in Tripoli announced the completion of all arrangements required to deport 76 Tunisian youths, detained at several illegal migration centres in Tripoli.
The 76 youths are expected to arrive in Tunisia on Tuesday evening, and will be deported through the Ras Ajdir border crossing. The UN has secured their transfer to the port, in cooperation with the relevant Tunisian and Libyan authorities.