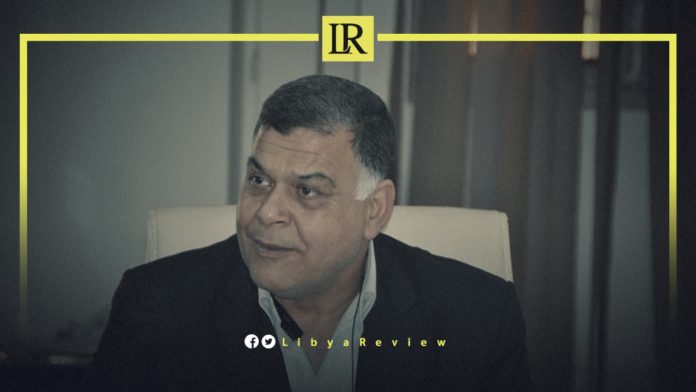 The Libyan Interior Minister, Khaled Mazen, said that about 35,000 police and security personnel are ready to secure the Libyan elections scheduled for December.
At the celebration of the 57th anniversary of the Libyan Police Day on Saturday, Mazen indicated that he made strenuous efforts to unify the security and police institutions "after an era characterized by division."
The interior Minister pointed out to his Ministry's efforts in raising the efficiency of criminal investigations.
"According to the plan of the Government of National Unity (GNU) regarding the implementation of the elections, I announce the readiness of the Ministry of Interior to secure the elections with about 35,000 policemen," the interior minister said.
In September, the Libyan House of Representatives (HoR) approved a law for parliamentary elections to take place a month after the planned December 24th presidential election.
Parliament Spokesman, Abdullah Belhaiq, said Parliament approved all articles of the law, which will keep Parliament with the same number of members.
"The law is based on the rules of the current parliamentary elections but will shift to voting for individual candidates rather than lists," Belhaiq explained.
The United Nations (UN)-backed roadmap called for parliamentary and presidential elections on December 24th, but it did not specify a constitutional or legal basis for voting.
It is noteworthy that the HoR issued the presidential election law on September 8th, while the High National Elections Commission (HNEC) announced that it had received the law on September 12th.
In September,  the Libyan Interior Minister, Major General Khaled Mazen, met with British Minister of State for Middle East and North Africa at the Foreign, Commonwealth and Development Office (FCDO), James Cleverly, in London.
The Libyan Interior Ministry said that the two sides discussed cooperation in combating illegal immigration, organized crime, and cybercrime. The meeting also discussed facilitating visa procedures for entering the two countries.