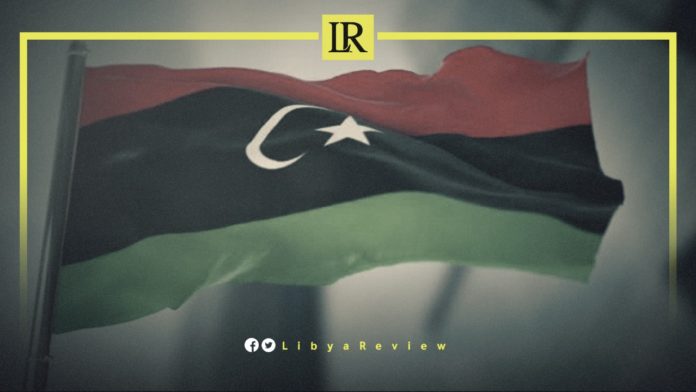 On Monday, the capital of the UK, will host a meeting on Libya. The meeting will discuss the issue of disarming militias and unifying security institutions. It will discuss ways to settle this file before the general elections at the end of this year.
The meeting is sponsored by the UK Foreign Ministry and the United Nations Support Mission in Libya (UNSMIL). It will be attended by Libyan Foreign Minister, Najla Al-Mangoush, members of the 5 + 5 Joint Military Committee (JMC), military attaches and international parties concerned with the Libyan issue.
In a statement to Al-Arabiya, JMC member Lieutenant General, Khairy Al-Tamimi, said that the JMC will participate virtually, as they will remain in Libya. He added that the meeting will discuss developing a plan to dismantle the armed militias. It will also discuss ways of unifying the country's security institutions under one authority.
Last week, a large explosion occurred South of the Libyan city of Al-Zawiya. It came as a result of a conflict between two militias, seeking to establish greater dominance over parts of the Coastal Road.
A convenience store was blown up in the Bir Sardin area, which belonged to the brother of one of the leaders of the Muammar Al-Dhawi militia, which is active in the Warshafana area, Southwest of Tripoli. Sources accused militias from Al-Zawiya of the explosion, in retaliation for engaging in clashes last week.
The sources revealed that the two sides are fighting due to issues related to fuel smuggling. As Warshafana groups recently stopped several fuel smugglers belonging to the Al-Zawiya militias, at a vital gate on the Coastal Road.
Notably, the Berlin Conference II on Libya reiterated the call for the immediate "withdrawal of foreign mercenaries from Libya."
The Conference also called for Libyan authorities to do their part to make the December elections possible, to unify the Central Bank of Libya (CBL) and ensure an equitable distribution of oil revenues.
The 58-point document is divided into six sections including the Introduction, Political Process, Security, Economic and Financial Reforms, Compliance with International Humanitarian Law and Human Rights, and the Follow Up.