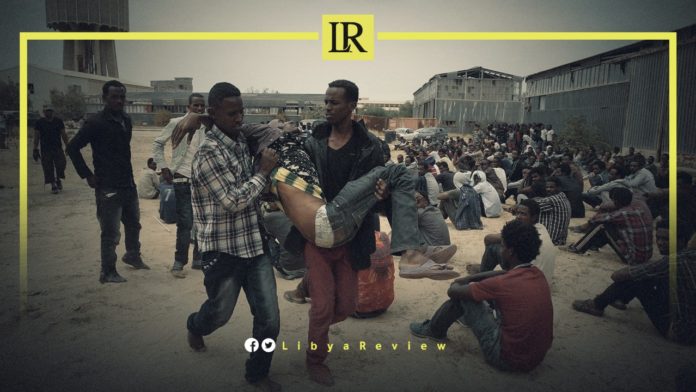 On Sunday, thousands of refugees staged a protest outside the United Nations Refugee Agency (UNHCR) headquarters in Tripoli, demanding their immediate repatriation from Libya.
This came following a violent crackdown by the Libyan authorities against refugees and migrants last week. Thousands were arrested, and at least six people were shot dead at the Mabani detention center in Tripoli.
The migrants said that they had faced violent abuse and extortion in a country that has had little peace for a decade.
"We are guilty of nothing except emigrating from our country…But we are treated as criminals and not as refugees," said Mohamed Abdullah, a 25-year old from Sudan, according to Reuters. He added that he had been beaten and tortured during his detention in five different centers across Libya, and that he had nowhere to go for shelter or food.
Armed forces in Tripoli began a series of mass arrests a week ago, bringing 4,187 new detainees into the detention center, including 511 women and 60 children.
On Friday, guards killed at least six migrants, as they attempted to escape the detention center. According to the UN's International Organisation for Migration (IOM) scores managed to flee the area, before being detained again. Many of the people outside the UNHCR center in Tripoli, were wounded, with bandages on their heads, legs or hands. A number walked with crutches or the help of friends.
They spoke of hunger, desperation and abuse. "I was beaten and humiliated a lot in prison. Many were beaten and tortured," said Matar Ahmed Ismail, 27, from Sudan.
Libya's Government of National Unity (GNU) said it was "dealing with a complex issue in the illegal migration file, as it represents a human tragedy in addition to the social, political, and legal consequences locally and internationally".
UNHCR said it was trying to help people waiting at the center and urged crowds there to disperse so it could assist the most vulnerable. It added it was ready to assist with humanitarian flights out of Libya.