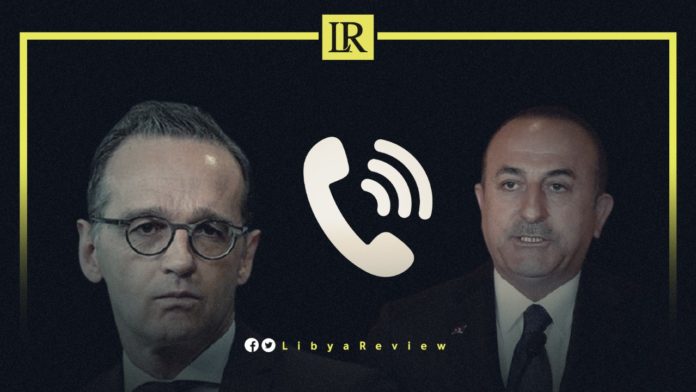 German Foreign Minister, Heiko Maas held a telephone call with his Turkish counterpart, Mevlüt Çavuşoğlu. They discussed the withdrawal of foreign fighters and the December elections in Libya.
"We are in regular and close contact with Turkey on foreign policy issues. We talked about the upcoming elections and the withdrawal of foreign fighters from Libya," the German FM said.
On Thursday, Libyan Foreign Minister, Najlaa Al-Mangoush paid an official visit to Turkey and met with Çavuşoğlu in Ankara.
Çavuşoğlu stated that Turkey supports the upcoming elections being organised in Libya.
"We discussed our bilateral relations and the issues on our agenda with our first guest today, Foreign Minister Najla Mangoush of Libya," Çavuşoğlu tweeted.
"Elections should be held in a free, fair and credible manner," Çavuşoğlu said, adding that Turkey will "continue to contribute to the stability and prosperity of Libya."
Al-Mangoush attended several meetings with Turkish officials, to discuss bilateral relations and the current developments in Libya.
In May, Al-Mangoush called on Turkey to take steps to implement the outcomes of the Berlin Conference on Libya, and the relevant Security Council resolutions. In a joint press conference with Çavuşoğlu, she also called on Turkey to withdraw all foreign forces and mercenaries in the country.
Notably, the 5 + 5 Libyan Joint Military Commission (JMC) has recently announced an Action Plan aimed at removing all mercenaries and foreign forces in a gradual and balanced manner.
Sources told Sky News Arabia that the plan includes four main points, the first of which is the withdrawal of foreign forces to agreed points in two cities, provided that they never leave their positions.