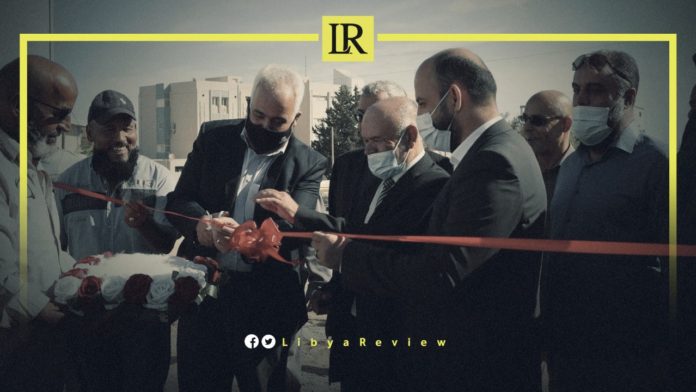 On Saturday, the Libyan National Oil Corporation (NOC) announced the beginning of a desalination plant project at the National Cancer Institute of Sabratha. The project is sponsored by the Italian company Eni, as part of sustainable development programs, according to the NOC's statement on its Facebook page.
The NOC stated that the desalination plant project was opened at the National Cancer Institute of Sabratha to provide the institute's needs of fresh drinking water and for various other uses in all departments of the institute, such as laboratories, operations, and others.
The statement explained that the Eni project included drilling 3 water wells with a production capacity of 1,000 cubic meters per day. The project will establish a water treatment and desalination plant with a production capacity of 300 cubic meters per day. It includes constructing a water collection tank with a capacity of 170 cubic meters.
The project also includes comprehensive maintenance and providing pumps and pipes for the hospital's pumping station.The maintenance includes the civil works accompanying the project include paving yards, landscaping, building a fence around the station site, and installing warning and surveillance cameras.
The NOC explained that to ensure the sustainability of the project, a number of technicians from the hospital staff were trained to carry out the operating procedures for the plant. They were also trained to carry out the necessary periodic maintenance work, while providing spare parts and operating requirements that suffice for several years.
The NOC confirmed that it and its partnerEni, paid great attention to the National Cancer Institute of Sabratha due to the great services it provides to patients from different regions of Libya. It noted that in earlier stages, the institute was supported with much medical equipment such as the MRI machine, and advanced equipment for the department of Histology at the Institute.