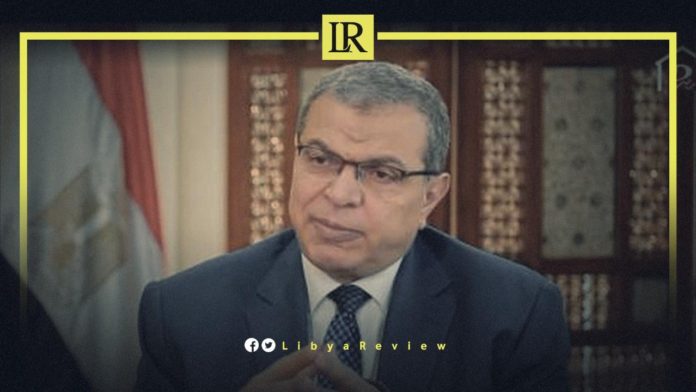 On Saturday, the Egypt Minister of Manpower, Mohamed Saafan, said that several agreements and protocols were signed between the Egyptian and Libyan governments during the past period. These agreements would open the flow of Egyptian labor to Libya.
Saafan, in a telephone interview with the Al-Masry Effendi talk show, said that the last period witnessed a state of stability in Libya. This will contribute positively to the return of Egyptian workers to Libya.
He noted that the Egyptian government is working on setting mechanisms and procedures for transporting workers to Libya.
The Minister explained that these mechanisms and procedures preserve the rights of Egyptian workers in Libya.
He noted that the government in Egypt is committed to not deporting any worker before the completion of an electronic system.
Saafan indicated that the electronic system links the Egyptian Ministry of Manpower and its counterpart to an official body in Libya.
It aims to determine the Libyan needs of the required professional specializations and to find guarantees that companies participating in projects and Egyptian labor will receive their dues.
Saafan reviewed the steps that were agreed upon with the Libyan side during the talks. This took place within the framework of the 11th session of the Egyptian-Libyan Joint High Committee between the two countries, hosted by Cairo last month.
The meeting also reviewed the mechanisms that will be taken to dispatch Egyptian workers to Libya, in coordination with the concerned authorities in Egypt.
Saafan pointed out that these mechanisms will include the implementation of training programs for workers to hone their skills in line with the trades and professions required in Libya.
In April, Madbouly announced the signing of a memorandum of understanding between Egypt and Libya to facilitate the return of Egyptian workers to Libya.
"Before 2011, there were millions of Egyptians working in the Libyan territories, in addition to the intermarriage relations that extended over the course of historical periods. We are now working to bring these relations back to the height of their maturity," he added.