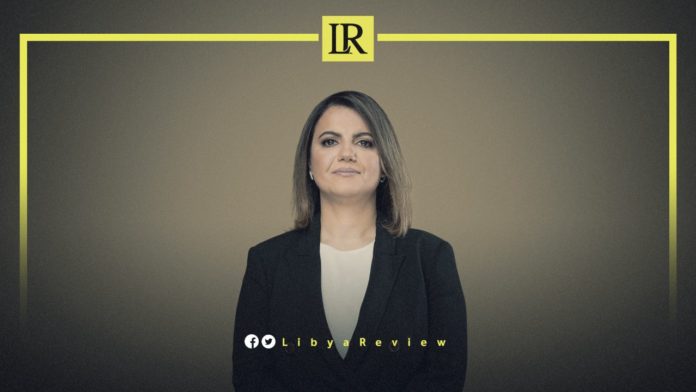 On Saturday, the Libyan Minister of Foreign Affairs, Najla Al-Mangoush, said that the country's stability is hinged upon the complete removal of mercenaries and foreign fighters. She indicated that competence is the main criterion for running for the coming presidential elections.
In press statements, Al-Manqoush said that, "I am not thinking of running for elections and do not want to become President… At the same time, I do not mind any of the current officials running for the President of Libya on the condition of competence and capability."
She added that, "there are parties that do not want the stability of Libya, and seek to drag the country into chaos."
"The exit of mercenaries and foreign fighters is a prerequisite for Libya's stability and independence, confirming that this must be done in accordance with a clear plan to avoid any negative repercussions."
In the same dialogue, AL-Mangoush welcomed the important role played by the Gulf countries in supporting Libya's stability, adding that "Saudi Arabia is a pivotal country in the region, and the United Arab Emirates (UAE) has an important role."
She confirmed that the government will continue the path of the withdrawal of mercenaries and foreign forces from all Libyan territory.
Al-Mangoush stressed the country's need for political stability that guarantees the joint participation of all Libyan in determining the fate of their country.
On Thursday, Libya hosted an international conference to help build stability in Libya ahead of crucial presidential elections supposed to be held in December.
Around 30 international delegations attended the conference. Among them were representatives from the United States, Egypt, UAE, Qatar, United Nations (UN), European Union (EU), African Union (AU) and the Arab League (AL).
"The conference aimed to ensure the optimal implementation of UN resolutions, and the decisions of the Berlin 1 and Berlin 2 conferences regarding Libya," Al-Mangoush noted
The UN-backed roadmap called for parliamentary and presidential elections on the 24th of December, and removing all foreign forces and mercenaries from Libya.
On October 8th, the 5+5 Joint Military Commission (JMC) signed a comprehensive Action Plan for the withdrawal of foreign forces from Libya. Such a plan will be the cornerstone for the gradual, balanced, and sequenced process of the withdrawal of mercenaries, foreign fighters and foreign forces from Libyan territory.