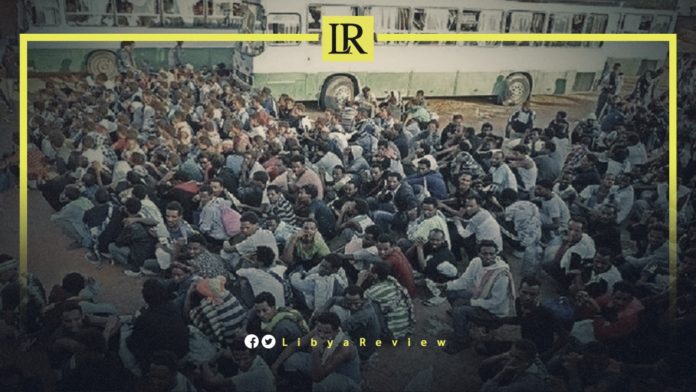 On Sunday, an informed source confirmed that the 18 Egyptian nationals who went missing in Libya more than two weeks ago have been found by the Anti-Illegal Immigration Authority.
The source said that he, "contacted the head of the illegal immigration body, and confirmed that they were released." As well as adding that the missing Egyptians arrived in Cairo yesterday, and that, "all of them belong to El-Gazazra Village located in Sohag governorate in Upper Egypt."
Several reports stated that the missing Egyptians were arrested by the Libyan authorities, as they attempted to travel to Italy via Libya. Their families claimed that they had lost contact with their sons since September. They also noted that the workers were last present in Gergarish, a major hub for migrants in Tripoli.
Last week, more than 5,000 migrants were sent to Libya's infamous detention centers, in what the Libyan authorities have described as a security crackdown against undocumented migration and drug trafficking.
There have been multiple reports of excessive force used in the raids, including arbitrary arrests. This has resulted in at least one fatality, many injuries, and the demolition of people's homes. Among the detained are hundreds of vulnerable women and children.
Though the number of irregular migrants arriving in Italy via the central Mediterranean route which runs from Libya and Egypt dropped in 2020 to around 17,000, it increased again in 2021 to over 35,000. Meanwhile, the United Nations High Commissioner for Refugees (UNHCR) reported that over 20,000 people have been returned by the Libyan Coast Guard this year alone.
Egypt introduced tougher penalties for irregular immigration, people smuggling, and human trafficking in 2018. This was after the signing of an agreement with the EU to address the root causes, with investments worth €60 million euros across seven projects to be implemented in 15 governorates.