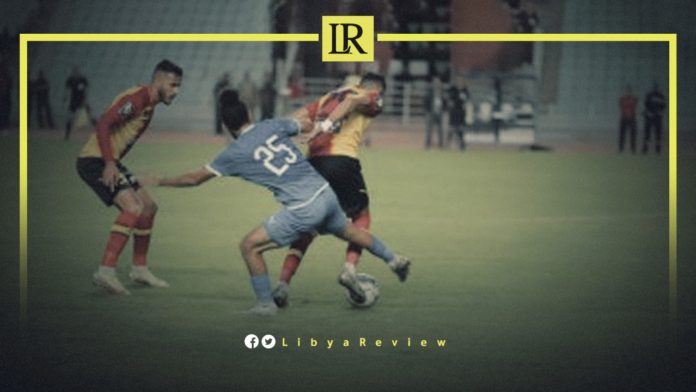 Al-Ittihad, the Libyan League champions have been eliminated from the 2021–22 CAF Champions League competitions after losing to rivals, Espérance Sportive de Tunis (ES Tunis) 1-0 in the first leg of the 32nd round.
The Benina Martyrs Stadium in Benghazi hosted the game on Sunday at 9:00 pm Libyan local time. Cameroonian referee Alioum Nil directed the game.
Despite the Esperance win, the Libyan defence tormented their hosts, who failed to establish goal-scoring opportunities in the first half.
Subsequently, Esperance pressed hard for a goal until a corner kick by Nassim Ben Khalifa in the 64th minute ultimately broke the deadlock.
The referee handed a red card to Al-Ittihad goalkeeper, Moaz Al-Lafi in the 74th minute for his harsh interference on Tunisian player, Hamdo Al-Huni who had to leave the field due to injuries.
With Al-Ittihad's net left without a keeper, Esperance attempted to extend their lead, but all attempts failed.
Al-Ittihad will exit the African Champions League and enter the African Confederation Cup's 32nd round, which will be drawn next Tuesday.
The Benina Martyrs Stadium in Benghazi hosted the game, with Cameroonian referee, Alioum Nil directing.
Last month, Veteran Italian football coach, Giuseppe Sannino will lead Libya's league-winning team Al-Ittihad for the upcoming two years, as the popular club is eager to add more trophies to its collection.
The 57-year old coach had previously led Hungary's Honved, and Greece's Levadeiakos and finally lands on the African continent to lead the reigning Libyan champions. Al-Ittihad holds the national record, with 16 victories in the Libyan Premier League.