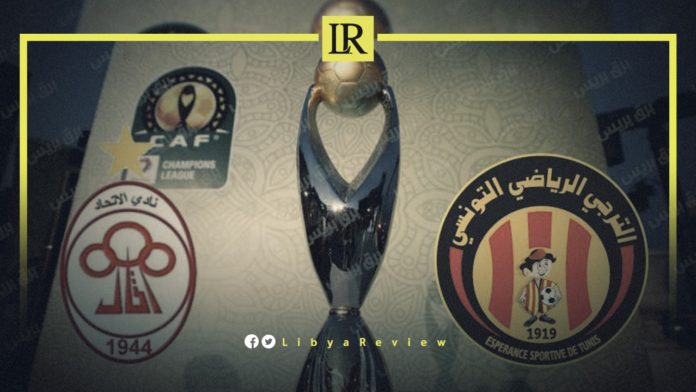 The first football team of Libya's Al-Ittihad will face their rivals of Espérance Sportive de Tunis (ES Tunis) in the first leg of the 32nd round of the Confédération Africaine de Football (CAF) champions league.
The Benina Martyrs Stadium in Benghazi will host the game on Sunday at 9:00 pm Libyan local time. Cameroonian referee Alioum Nil will direct the game. The second leg will be played in Tunisia on October 24th.
The Tunisian ES team arrived Friday evening at Benina International Airport to prepare for the game.
Italian Giuseppe Sannino, coach of the Libyan Al-Ittihad team, said that his team is fully prepared to play against the ES team.
"We will play this match with the utmost enthusiasm and desire to win, and we will try to face ES Tunis with all our might," Coach Giuseppe said.
"We have been monitoring the ES team and its preparations for a while. It is a big and experienced team in Africa, with great players and a team ready for tournaments," he explained.
"We will play to defend our chances in order to please the Al-Ittihad fans and the Libyan football fans. We are ready physically and technically for the game," he concluded.