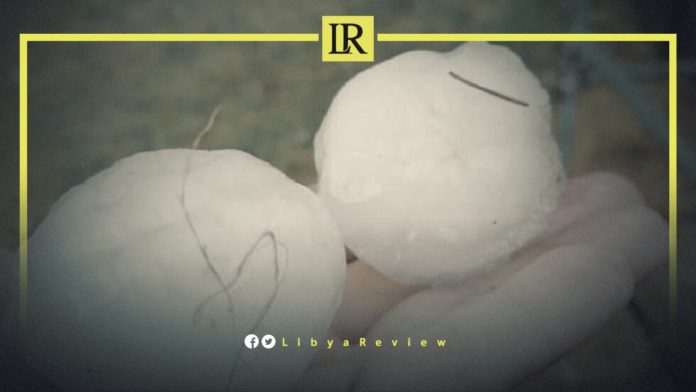 On Monday, Libyan media reported heavy hail in the city of Gharyan as a result of weather fluctuations, resulting in damage to a number of cars and shops.
Activists circulated photographs on social media sites showing the hail storm in Gharyan. This came amid low temperatures that correspond to depression in most coastal areas with rain.
The National Center of Meteorology warned of strong easterly to southeasterly winds on Monday, extending from Shahat to Tobruk.
The latest weather models processed by the Air Operations Department at the Arab Regional Weather Center indicates that Libya will continue to be affected on Tuesday by a state of atmospheric instability. This is due to an air depression and a cold air mass in the upper layers of the atmosphere, which meets with a warm air mass and tropical humidity in layers of the lower atmosphere.
Mild weather is reported in the northwest and mountainous highlands during the day, and relatively hot in the rest of the country. It is expected that clouds will continue to appear at different heights, accompanied by weather disturbances. Showers of rain are expected to fall on the northern and northwestern regions, including Tripoli, and the coastal region.