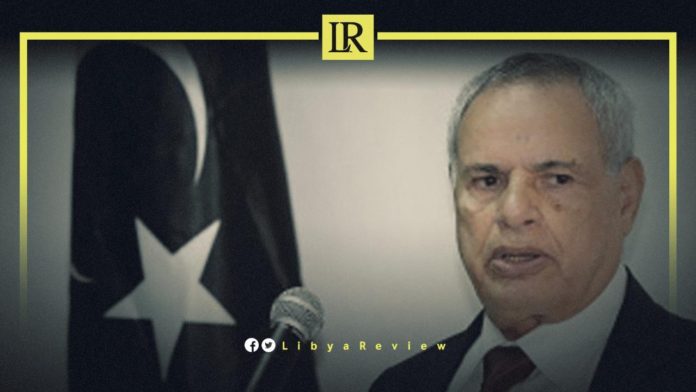 Mohammed Al-Barghathi, the former Libyan Ambassador to the Kingdom of Jordan, stressed that Libya required a national rescue team.
"This sick and exhausted country is in urgent need of a national rescue team, that has a high level of efficiency, integrity, and competence," the former Diplomat said
He added that, "the homeland is being united, power may divide it, whoever thinks of the homeland will be a partner in the solution, whoever thinks of power may be unable to realise the solution. Being in a position that is not yours is an injustice to us and an injustice to you. The country is large, and looking for capable candidates."
On Monday, the First Deputy Speaker of the Libyan Parliament, Fawzi Al-Nuwairi met with the Head of the High National Electoral Commission (HNEC), Emad Al-Din Al-Sayeh in Tobruk.
During the meeting, Al-Nuwairi was briefed on the progress being made by HNEC, and its preparations for holding the presidential and parliamentary elections. They also discussed the technical and logistical difficulties facing the commission.
Abdullah Blaiheg, the official Spokesman for the Parliament, stated that Al-Nuwairi affirmed the Parliament's keenness to hold the presidential and parliamentary elections on time.
The former Diplomat confirmed that the Parliament would be in permanent session until the completion of the electoral process. He added that it was working to facilitate the efforts of HNEC, and to overcome any difficulties that may obstruct the elections.
In a related context, the embassies of France, Germany, Italy, the United Kingdom, and the United States commended Libya for its successful hosting of the 21 October Libya Stabilization Conference.
In a statement, the five countries said that the conference allowed senior officials from countries and organizations around the globe to converge in Tripoli, and demonstrate their support for the sovereignty, independence, territorial integrity, and national unity of Libya.
They also joined the Libyan authorities in rejecting foreign interference in Libyan affairs, including the divisive and destabilizing role played by mercenaries, foreign fighters, and foreign forces.