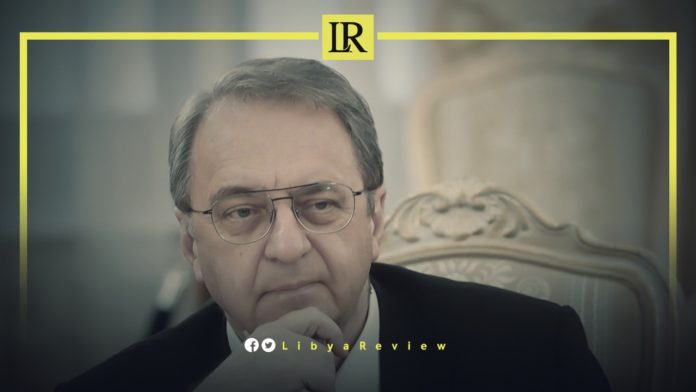 On Wednesday, the Russia Foreign Ministry issued a statement on the meeting between the Russian President's Special Envoy for the Middle East and Africa, Mikhail Bogdanov and the Egyptian Ambassador, Ihab Nasr.
"During the meeting, views were exchanged in detail on urgent issues related to developments in the Middle East and North Africa, with a focus on the situation in Sudan and Libya," the Russia Foreign Ministry stated.
Notably, Major General, Khaled Al-Mahjoub, the Director of the Moral Guidance Department of the Libyan National Army (LNA) announced that the Joint Military Commission (JMC) will hold a closed-circuit meeting on Wednesday, to prepare for an upcoming meeting in Cairo.
On Sunday, Jan Kubis, the Head of the United Nations Support Mission in Libya (UNSMIL), hailed the achievements secured by the JMC since the signing of the ceasefire agreement in Geneva a year ago.
"We join the Libyan people in commemorating one year of the signing of the ceasefire agreement that has marked the end of the armed conflict in Libya," Kubis said on the first anniversary of the ceasefire.
Kubis added that the agreement has paved the road for the Libyan-led comprehensive political process towards sustainable stability, unity, prosperity, and full sovereignty of Libya.
Recently, the Libyan Minister of Oil and Gas, Mohamed Aoun held a meeting with government officials to discuss preparations for resuming the Libyan-Russian Joint Committee.
The meeting was attended by Omar Keti, Undersecretary of the Ministry of Foreign Affairs for International Cooperation, and Ahmed El-Deeb, Director of the International Cooperation Department at the Ministry of Foreign Affairs. Ismail Abu Minyar, Director of the Office of International Relations and Cooperation at the Ministry of Oil and Gas also attended the meeting.