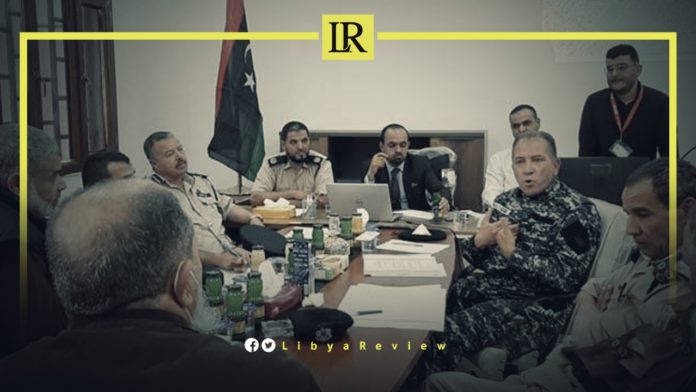 Security Directors in the cities of Msallata and Tarhuna held a meeting with the Head of the Electoral Administration Office, on Wednesday. The parties agreed to establish a joint security room to facilitate communication, and work to secure the electoral process scheduled for 24 December.
During the meeting, they also discussed several aspects related to securing the upcoming Presidential and Parliamentary elections, according to Abdel-Hamid Naji, the Media Coordinator at the Electoral Administration Office in Tarhuna. He added that they discussed ways to secure polling stations, and voter registration card storage facilities.
Registration for candidates, "should open in mid-November, when technical and logistical preparations are completed," said Emad Al-Din Al-Sayeh, the Head of the High National Electoral Commission (HNEC), on Sunday.
HNEC is tasked with organising the elections, in accordance with the political roadmap agreed upon by the UN-supervised Libyan Political Dialogue Forum (LPDF).
"The first round of the Presidential election is due to be held on 24 December. A second round, along with the Parliamentary elections, will then be held at a later date," said Al-Sayeh.
Elections are seen as a key step to end a decade of violence, by creating a new political leadership whose legitimacy is widely accepted.
Wrangling over the constitutional basis for elections, the rules governing the vote and questions over its credibility have threatened to unravel the country's peace process over the last few months.
On Wednesday, Head of the Libyan Presidential Council, Mohamed Al-Mnifi held a meeting with the UN Envoy for Libya, Jan Kubis and affirmed the need to hold the elections on time.
According to a statement, Al-Mnifi stressed the need for concerted international efforts to move past the current stage. This includes holding Presidential and Parliamentary elections simultaneously.