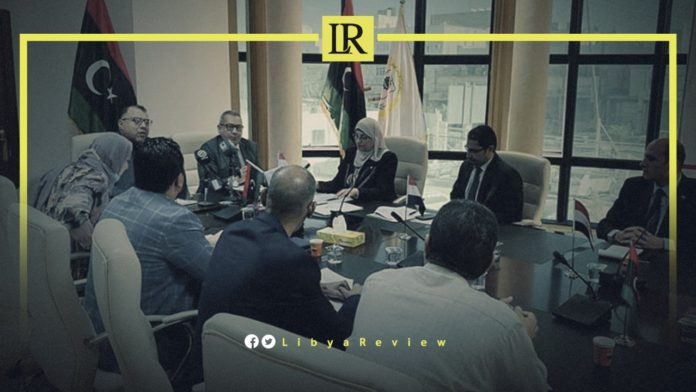 The Libya Ministry of Labour and Rehabilitation announced that the Libyan-Egyptian Technical Committee met on Monday in Tripoli. They discussed the necessary measures and mechanisms to complete an electronic link between the two labour ministries.
It noted that the meeting also discussed activating the memorandum of understanding, which aims to organise and facilitate the movement of Egyptian workers to Libya. As well as discussing the importance of ensuring the existence of an integrated system that does not allow the abuse of Egyptian labourers.
Notably, Magdy El-Badawy, the Vice-President of the General Federation of Egypt Trade Unions, confirmed that Cairo is working on setting mechanisms for the movement of Egyptian workers to Libya.
In statements to the Egyptian 'Youm7′ newsite, El-Badawy explained that these mechanisms would preserve the rights of Egyptian workers in Libya. He noted that the government is committed to not sending any workers before the completion of an electronic system.
El-Badawy added that the electronic system would link the Egypt Ministry of Manpower and its counterparts to an official body in Libya. This aims to determine the required professional specialisations in Libya, and to find guarantees that companies participating in projects and Egyptian labourers will receive their dues.
He added that the committees concerned with the movement of Egyptian workers are still studying the development of specific mechanisms to protect and secure workers against risks. "They are working on facilitating the transfer of funds, providing social security and health insurance, and the possibility of enrolling workers' families," he said. The official concluded by referring to a study of an insurance policy for each worker to avoid issues with employers or hiring companies.
The Libyan Minister of Manpower, Ali Al-Abad said that Libya is in need of 1 million Egyptian workers to take part in the reconstruction of the country.