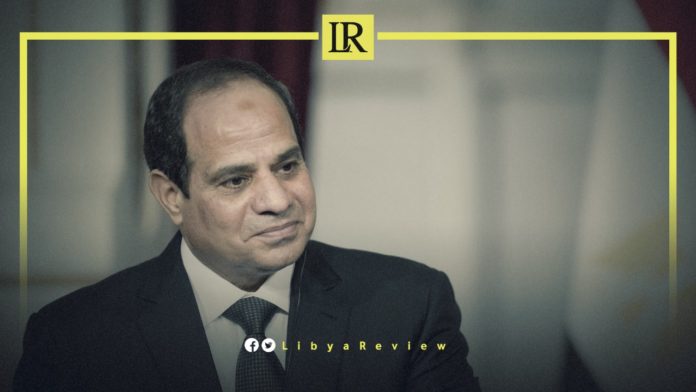 Egyptian Presidential Spokesman, Bassem Radi stated that President Abdel-Fatah El-Sisi discussed the Libyan crisis during a meeting with the Austrian Chancellor, and British Prime Minister on the sidelines of the 2021 United Nations Climate Change Conference (COP26), held in the Scottish city of Glasgow.
"There were fixed points that President El-Sisi reiterated, namely, full commitment to the roadmap and holding the Libyan elections on their scheduled date, 24 December," the Egyptian Presidential Spokesman said in televised statements.
He stressed that "this is the beginning of a new era, the activation of the will of the Libyan people, and the beginning of the future."
The Spokesman added that the international community is committed to holding the Libyan elections on time. This is to secure a political settlement in the country, and ensure the withdrawal of all foreign forces and mercenaries.
Notably, President El-Sisi met with the Prime Minister of Libya's Government of National Unity (GNU), Abdul-Hamid Dbaiba, during the summit.
World leaders, and the Secretary-General of the United Nations, Antonio Guterres, also participated at the COP26.
The Egyptian President reiterated Cairo's firm stance towards respecting Libyan sovereignty and preserving its territorial integrity, and called for the unification of the Libyan Army.
"President El-Sisi expressed his rejection of all forms of foreign interference in Libyan internal affairs," Radi added.
He also welcomed the Libyan Parliament's issuance of the Presidential election law, and confirmed Egypt's readiness to support Libya in holding the elections on time. As well as stressing that Libya's stability is an integral part of Egypt's national security.