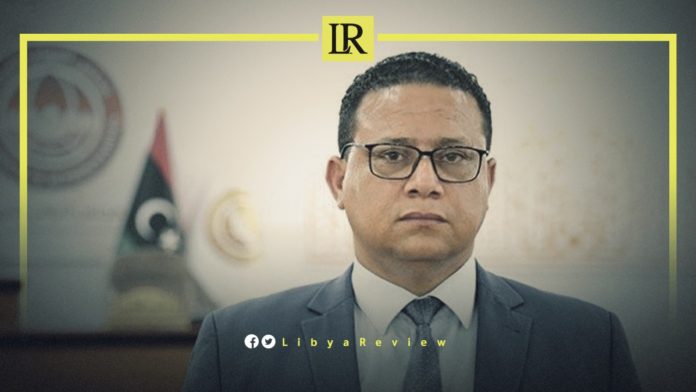 Spokesman for the Libyan Parliament, Abdullah Blaiheg announced his intention to run for the country's Parliamentary elections, scheduled to be held in January 2022.
"Today, I announce my intention to run for the Parliamentary elections, representing Tobruk constituency, in order to serve my country, my dear city, and its people," Blaiheg said.
He also called on Libyan youth, not to hesitate to run in the elections, as "they are the backbone of the nation."
"We all want to achieve a better future for our country, which has suffered so much over the past years," he added.
Libya's legislative elections have been postponed until January. The country's eastern-based Parliament announced the move in October, instead of holding them as scheduled on 24 December.
"The election for members of the Libyan Parliament will take place 30 days after the Presidential vote," which is still scheduled for 24 December, the Spokesman said.
The elections are hoped to help unify the country after years of conflict and division, but disputes over their legal and constitutional basis have laid bare the extent of the split between the country's east and west.
The Parliament, which is based in Tobruk, has been in disagreement over electoral laws with a rival body, the equivalent of Libya's Senate, in Tripoli.
Blaiheg claimed that, "In recent years the country has not been able to stabilise itself through the Parliamentary system. It was necessary to organise the Presidential elections as soon as possible."
Libya has been struggling to move past the violence that has wracked the oil-rich nation since a 2011 NATO-backed uprising toppled and killed longtime ruler Muammar Gaddafi.