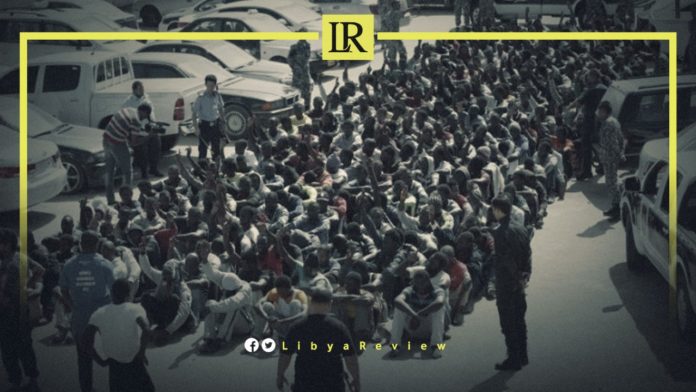 The German newspaper, Der Spiegel reported grave human rights violations taking place in Libyan migrant detention centers.
The report quoted a 22-year-old migrant from Mali, claiming that young women were pulled aside by guards after dinner to rape them.
"After the women in the Shara Al-Zawiya internment camp had finished their rice, the guards would show up and pull them outside. One would hold a weapon to their breasts, as the other raped them. Sometimes, a third guard would film the attack," she told Der Spiegel.
She stated that she had spent four months in the detention center in Tripoli, together with more than 170 women and 20 children who were hoping to make their way to Europe via Libya. The Malian national only managed to escape, after her parents paid the equivalent of 1,000 euros in ransom.
Shara Al-Zawiya is one of almost 30 such camps in Libya. Officially, they are run by the Libyan Interior Ministry's Department for Combatting Illegal Immigration – originally intended to address the migration crisis. In reality, they are run by local militias.
She added that they were only served food once a day, with the guards distributing Tetra packs of juice along with the food. Those wanting water had to drink out of the toilets.
"After eating, I regularly felt tired and dizzy and believe that drugs were added to the meals of some of the women to make them more compliant. The guards did whatever they wanted with them," she claimed.
Girls aged 15-18 have been telling NGO's that guards at the camp had raped them. Two of the women reportedly attempted to commit suicide as a result. She noted that she watched as guards mercilessly beat a pregnant woman, who went on to suffer a miscarriage.
In 2012, the European Court of Human Rights ruled that refugees may not be sent back to Libya. For years, EU member states, particularly Italy, had been supporting the Libyan authorities to return rescued migrants to Tripoli. After the ruling was issued, that approach was no longer possible.
The EU has provided ships and training, and invested millions into the Libyan Coast Guard, in order to stop the flow of migrants to Europe.