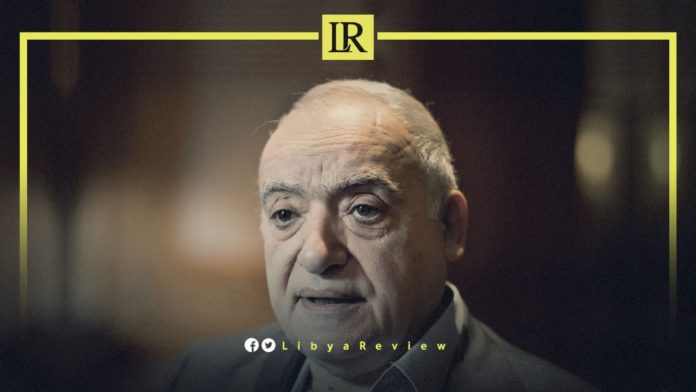 On Sunday, the former United Nations (UN) envoy to Libya, Ghassan Salame, urged all Libyan parties to accept the results of the upcoming elections planned for December 24th. He stated that it is a key step towards a stable stage of progress and stability.
These remarks come shortly after the High National Election Commission (HNEC) announced the opening of registration for candidates in presidential and parliamentary elections.
"There is no harm to democracy worse than rejecting the results of the elections and trying to undermine it with violence," Salame said on Twitter.
The UN envoy continued, "Iraq and Ethiopia are examples of countries, where losers rebelled against the poll results, and dragged their countries into civil wars."
"The match that ends with the destruction of the stadium will leave all parties defeated," the UN diplomat concluded.
Notably, on Sunday the Head of the HNEC, Imad al-Sayeh, announced that candidate registration for the presidential election will be open from November 8th to 22nd, and from November 8th to December 7th for the legislative polls.
Wrangling over the legal basis for the election, as well as its date and qualifications for candidates, has threatened to derail a peace process that was seen as Libya's best hope in years of ending chronic instability and violence.
Potential candidates include Field Marshal Khalifa Haftar, the Commander of Libyan National Army (LNA); Saif al-Islam Gaddafi, the son of the former leader; Parliament speaker Ageela Saleh; and a former Interior Minister, Fathi Bashagha.
Oil-rich Libya has been engulfed in violence since the 2011 overthrow and killing of veteran leader Moammer Gaddafi in a NATO-backed uprising.
The polls are part of UN-backed peace efforts that have helped create a year of relative calm in Libya following a ceasefire.
Last October's ceasefire between rival eastern and western governments led to a transitional government taking office in March to steer the country to elections.
Foreign powers have been pushing hard for elections to be both held as scheduled on the same day, December 24th, a date agreed at the UN-led talks last year.
But the embattled country has also struggled with infighting over a timetable for the elections and the legality of the polls.