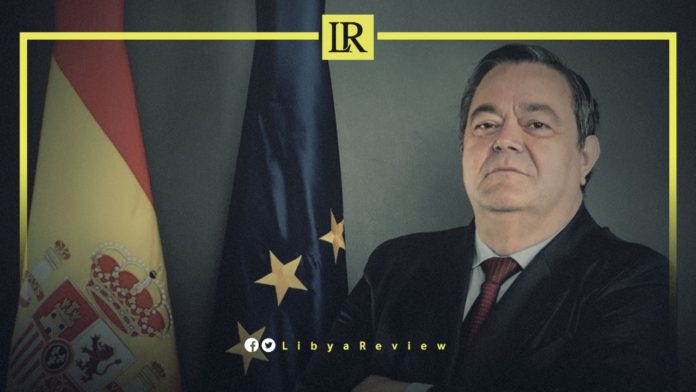 The Spanish Ambassador to Libya, Javier Larrache stated that a large number of Spanish companies want to return to Libya to resume their stalled projects.
Larachi pointed out that a number of Spanish companies such as oil giant Repsol have not left the country. He added that "there are other companies that want to return to work in Libya already, or are in the process of doing so," according to the Libyan News Agency.
The Ambassador stressed that "any progress in the stability of the Libyan arena will help them a lot to cooperate in promoting this step between the two countries," noting that Madrid is studying the return of these companies at the present time.
In August, Manager of Repsol Libya Branch, Simone Sciamanna met with the Chairman of Libya's National Oil Corporation (NOC), Mustafa Sanalla to discuss the return of its oil exploration operations in Libya.
Sciamanna explained that the recent stability and security bring witnessed in Libya has encouraged them to begin resuming activity in the North-African country.
Sciamanna said Repsol is conducting "extensive and serious" studies to transform its El-Sharara operations for solar power generation. He added that the results of studies and evaluations will be presented to NOC's Board of Directors upon completion.
"It is important that maintenance operations are carried out for the infrastructure of the El-Sharara Oil Field, so the company will be able to achieve its goals and advance production in the coming years," Sciamanna said.
Notably, Spanish Prime Minister, Pedro Sanchez paid a state visit to Tripoli last June, accompanied by Foreign Minister, Arancha González Laya. Libyan Prime Minister, Abdel-Hamid Dbaiba received his Spanish counterpart and his accompanying delegation.
Sanchez was accompanied by representatives of eight Spanish companies: Repsol, Indra, Navantia, Airtek, Triarena, IDOM, IMO, and HM Hospitals.
Spain has reiterated its support for a political solution in Libya. As well as confirming that Madrid is seeking the return of strong investments with Libya.