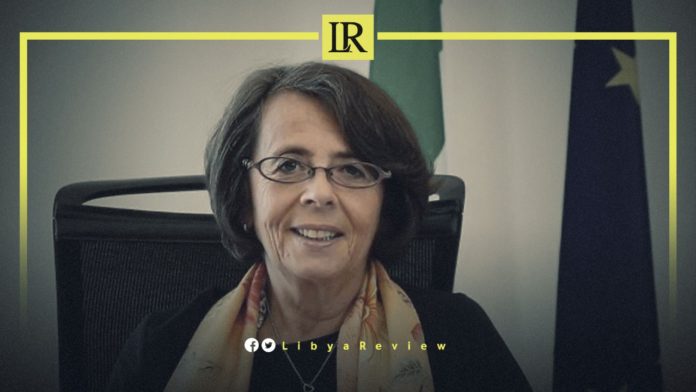 On Wednesday, the Italian Deputy Foreign Minister, Marina Sereni confirmed that the Paris Conference on Libya will be held under joint Italy-Germany-France presidency. This is to emphasize support for the electoral process, and the need for a comprehensive intra-Libyan solution to the current crisis.
She revealed during a hearing before the Parliamentary Foreign Affairs Committee, that the international conference aims to reiterate the necessity of holding the Libyan elections, which are scheduled for 24 December.
Sereni added that the main goal of the summit is to ensure the holding of the Libyan elections on time, and begin the process of withdrawing mercenaries and foreign fighters from Libya. This is in line with the Action Plan recently approved by the 5+5 Joint Military Commission (JMC).
She also stressed that stability in North Africa is necessary to ensure the stability of the Mediterranean region, adding, "In Tripoli, a number of international key players attended a conference held on 21 October for the first time in Libya, and declared their commitment to ensuring an effective political transition within the framework set by the United Nations."
It is expected that the Paris Conference on Libya will be held on 12 November, with the participation of representatives of the Libyan government, and the attendees of the Berlin Conferences. The countries neighbouring Libya are also invited to this event.
On Monday, Libya's High National Electoral Commission (HNEC) opened the registration for the upcoming Presidential and Parliamentary elections in December. The elections are seen as an essential step toward normalcy, after nearly a decade of war affecting the country.
Libya's first-ever direct upcoming presidential vote is the culmination of the year-long peace process under the auspices of the United Nations.
Despite a year of relative peace following a ceasefire between eastern and western rival forces, wrangling over the legal basis for the elections has threatened to derail the peace process. This has sparked fears of a return to violence in the event of a contested result.