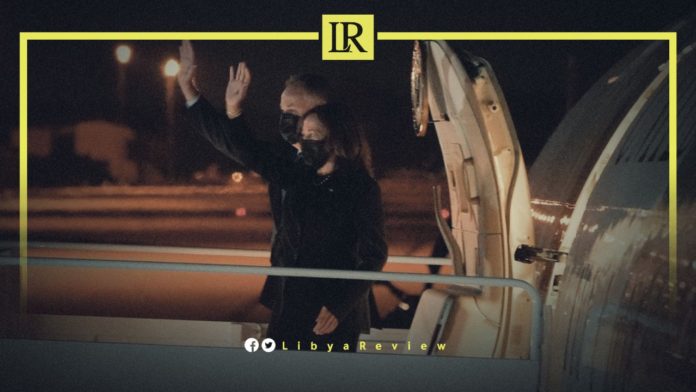 On Monday, US Vice President Kamala Harris arrived in Paris to participate in the international conference on Libya. She is set to hold a series of meetings over the next four days with French President, Emmanuel Macron.
The conference will be chaired by President Macron, with German Chancellor, Angela Merkel and Russian Foreign Minister, Sergey Lavrov confirming their attendance.
US Ambassador to Libya, Richard Norland is accompanying Kamala Harris on her trip to Paris, "We support the large majority of Libyans who want to take part in peaceful elections on 24 December, and have a say in the future of a united, stable Libya without foreign interference," the US Embassy in Libya tweeted.
It is expected that the Paris Conference on Libya will be held with the participation of representatives of the Libyan government, and the attendees of the Berlin Conferences. The countries neighbouring Libya are also invited to this event.
Earlier, French Foreign Minister, Jean-Yves Le Drian said that one of the items on the agenda will be to discuss the Libyan authorities' plan to expel foreign forces and mercenaries from Libya.
In his speech during the Libya Stabilisation Conference in Tripoli in October, Le Drian said, "the Summit, organised with the United Nations, Germany, and Italy in Paris for 12 November, will gather regional and international Heads of State. It will provide the last international impetus needed in support of the elections at the end of the year and endorse the Libyan plan for the departure of foreign forces and mercenaries and support its implementation, to put an end to foreign interference."
The hope is that the international conference will help rival Libyan parties find common ground, given the recent wrangling which has cast doubts over the viability of December's Presidential elections.
The conference comes ahead of the planned Presidential and Parliamentary elections, which are scheduled for 24 December.