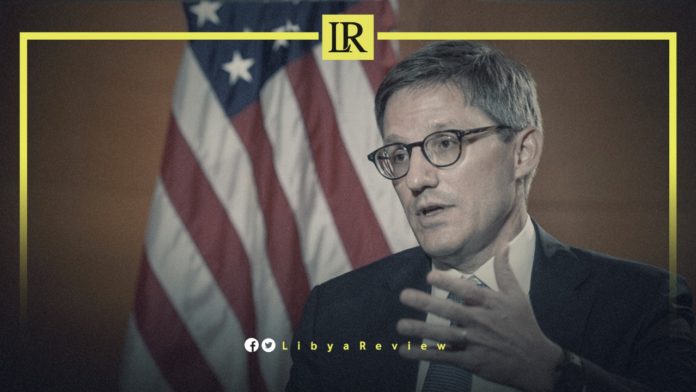 The US State Department Adviser, Derek Chollet discussed preparations for the upcoming Libyan elections with the Speaker of the Italian Parliament, Roberto Fico
"Had a great meeting with Italian Chamber of Deputies President, Roberto Fico yesterday. Discussed next steps in Afghanistan, Libya's prep for elections, and Italy's exemplary G20 leadership this year. Italy is our vital, trusted partner and we deeply appreciate their support," Chollet tweeted.
Notably, the United States affirmed its strong support for holding the 24 December elections as scheduled, and in accordance with the Berlin Conference resolutions. Observers described the US position as a firm stance against obstructionists. US Vice President, Kamala Harris will convey this message at the upcoming Paris conference on Libya.
"We want to show our support for the Libyan people as they move toward national elections, and as they focus on the importance of the withdrawal of foreign forces and mercenaries," one of the officials said.
The Libya-focused summit, organised by the United Nations, Germany, and Italy in Paris for 12 November is expected to gather some 20 regional and international heads of state.
Wrangling over elections planned for late December has threatened to derail Libya's efforts to end a decade of chaos and violence. A wider peace push has put a transitional unity government into office until that vote.
"The Vice President will attend and deliver a speech at the fourth annual Paris Peace Forum on November 11. She will also participate in the Paris Conference on Libya on November 12," Harris' spokesperson, Symone Sanders last month.
During her trip to Paris, Harris will also meet with French President, Emmanuel Macron.
"They will discuss the importance of the transatlantic relationship to global peace and security and underscore the importance of our partnership on global challenges from COVID-19 and the climate crisis, to issues affecting the Sahel and the Indo-Pacific," Sanders added.