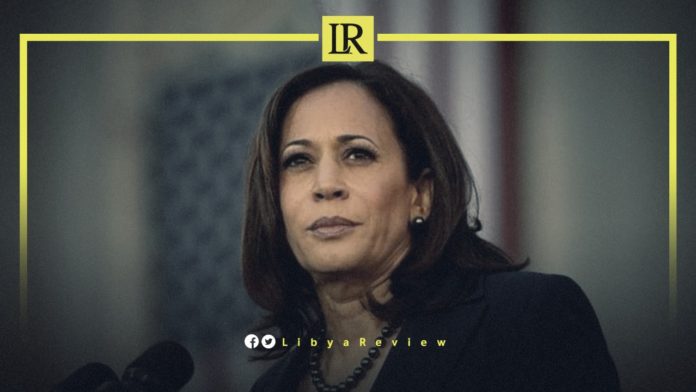 The White House announced that United States (US) Vice President, Kamala Harris, will speak at the 4th Paris Peace Forum on November 11th and will attend the Paris Conference on Libya the following day.
During her trip to Paris, the US Vice President will also meet with French President, Emmanuel Macron.
Harris' Spokesperson, Symone Sanders, added that "they will discuss the importance of the transatlantic relationship to global peace and security and underscore the importance of our partnership on global challenges from COVID-19 and the climate crisis to issues affecting the Sahel and the Indo-Pacific."
On Thursday, French Foreign Minister, Jean-Yves Le Drian, stated that next month's conference on Libya, aims to provide a final international push so that elections would be held as scheduled, and endorse the departure of foreign forces.
In his speech during the Libya Stabilisation Conference in Tripoli, the French Foreign Minister said that "the summit, organised with the United Nations (UN), Germany, and Italy in Paris for the 12th of November, will gather regional and international Heads of State. It will provide the last international impetus needed in support of the elections at the end of the year and endorse the Libyan plan for the departure of foreign forces and mercenaries and support its implementation, to put an end to foreign interference."
The hope is that the international conference will help the rival Libyan parties find common ground, given the recent wrangling which has cast doubts over the viability of December's presidential elections.
Around 30 international delegates attended the conference, including Egypt, Algeria, Tunisia, Morocco, Sudan, Malta, Chad, Niger, Saudi Arabia, Qatar, United Arab Emirates (UAE), Kuwait, Bahrain, Turkey, the United States (US), Britain, the Netherlands, France, Spain, Germany, Italy, Greece, Switzerland, Russia, China, and the Democratic Republic of the Congo (DRC). As well as the UN, European Union (EU), African Union (AU), and the Arab League (AL).
The conference comes two months ahead of planned presidential and parliamentary elections, which are scheduled for the 24th of December, as part of the political roadmap agreed to in the UN-led peace process.