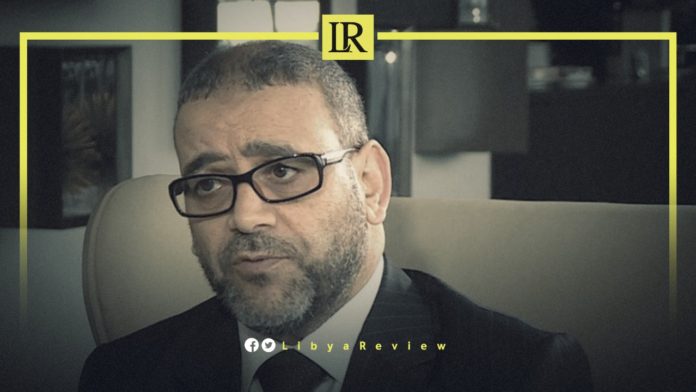 On Thursday, the Head of the High Council of State (HCS), Khaled Al-Mishri, said that Field Marshal Khalifa Haftar will never rule, even if it costs hundreds of thousands of bodies.
"If Haftar becomes President, the western region will pick up their weapons and fight," Al-Mishri said in an interview with Al-Jazeera.
Field Marshal Khalifa Haftar is the Commander of the Libyan National Army (LNA), located in eastern Libya.
Al-Mishri rejected the election laws ratified by the Libyan House of Representatives (HoR), located in the East of the country. He said that the law is "tailored" for Haftar to take over the presidency.
"The countries supporting Haftar were behind the laws related to the elections, which were tailored to him," he claimed.
He called for "commitment to what was agreed upon from the constitutional document, the political agreement, and the decisions of the Security Council." He also claimed that "the United Nations (UN) does not have the necessary influence in Libya."
Al-Mishri said the election laws do not take into account the political agreement, the outcomes of the Libyan Political Dialogue Forum (LPDF), and were also not presented to the HSC.
He warned that the military conflict between the East and West will return if Haftar elected as a President, and the country will be divided again.
"I think the elections will not take place on December 24th," he added.
"If Haftar becomes Libya's upcoming President, he will not be able to control the populated western region; because he led a bloody war for years there, and therefore he will not be able to rule that region on the ground," Al-Mishri noted.
In September, Al-Mishri called on Parliament to postpone the presidential elections scheduled for December 24th for at least a year.
Parliament Speaker, Ageela Saleh announced his ratification of a presidential election law issued on September 9th. However the HCS rejected that step and said it will not recognise the law "that was passed without a legal vote or consensus."
In a press statement, Al-Mishri said that his Council has prepared a constitutional rule and proposed to include it in the constitutional declaration. It also proposed to hold the parliamentary elections first to establish a two-chamber Parliament (senators and representatives) on December 24th.
"Then for a year, the draft constitution will be reviewed and approved, and the date of the presidential elections will be set, which we do not see as generating stability in Libya at the present time," he added.
Al-Mishri claimed that HCS possesses some competencies in partnership with the HoR. "According to the political agreement, laws are ratified on them, after consensus between the two houses," he said.
The Head of the HCS considered Parliament's approval of the presidential election law an attempt to "obstruct the elections."
Notably, Libya's elections are supposed to be held on December 24th as the Libyan parties to conflict agreed last year in a UN-brokered deal.