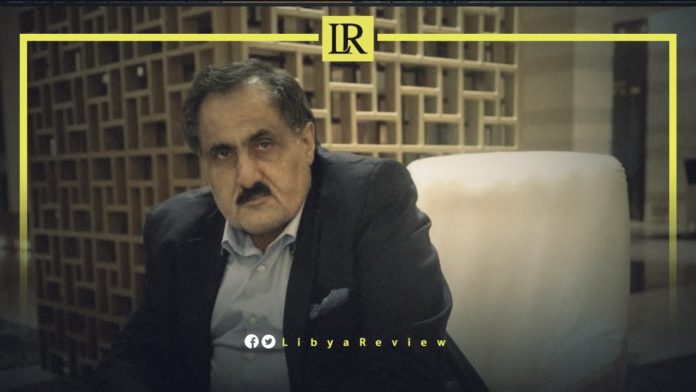 On Friday, the former Libyan Ambassador to Morocco, Abdel Majid Seif Al-Nasr, announced his candidacy for the upcoming presidential elections scheduled for December 24th.
The former Ambassador in a statement said that his decision came after friends and relatives urged him to run for the upcoming presidential elections. He cited the national reconciliation project as his first and most important project.
Seif Al-Nasr stated this project includes a number of political, economic, developmental and security programs, stressing that he seeks to address the problems and challenges that the Libyan people suffer from.
The Libyan former diplomat affirmed that he will work to achieve security inside the country and secure the borders, as well as restoring the sovereignty of the Libyan state. He pledged a fair distribution of wealth among the Libyan people.
The 64-year-man was born in the city of Sabha. He is considered one of the most prominent Libyan politicians. He belongs to Awlad Suleiman tribe, one of the largest tribes located in the south, centre and East of the country.
He moved to Morocco in 1990 and joined the so-called opposition Libya Salvation Front, and lived there after establishing a car rental company in the suburb of Ain Theyab West of Casablanca.
He returned to Libya and was chosen after the NATO-backed uprising in 2011 to be a member of the National Transitional Council (NTC) for Sebha.
He also appointed as Libya's Ambassador to Morocco in April 2014. But in 2018 the outgoing Government of National Accord (GNA) dismissed him as he was intending to defect from the western-based government and join the Libyan government in the East.
In 2020, the Speaker of the House of Representatives (HoR), Aguila Saleh, appointed him as a special envoy to the HoR, and as an ambassador for the interim government in Morocco.
The United Nations (UN)-backed roadmap called for parliamentary and presidential elections on the 24th of December.
On Sunday, the Head of the Libya's High Electoral National Election Commission (HNEC), Emad Al-Sayeh, said the registration for Presiedential candidates for Libya's presidential and parliamentary elections will be opened in November.
During a press conference El-Sayeh confirmed that the first round of the presidential elections will be on December 24th, while the second round will take place simultaneously with the parliamentary elections, "will then be held at a later date."
Notably, the Libyan Parliament approved a law for parliamentary elections to take place a month after the planned 24th of December presidential elections.