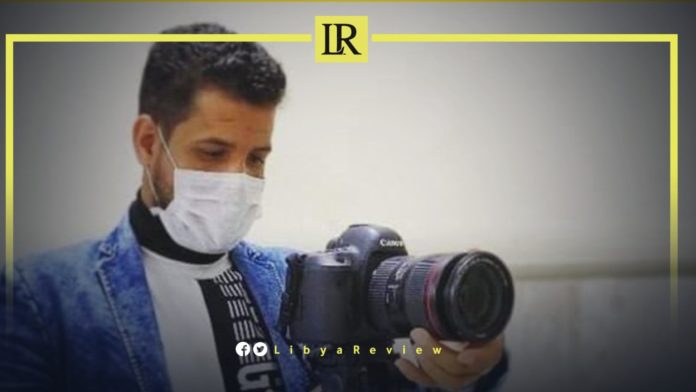 On Saturday, the National Commission for Human Rights in Libya (NCHRL) expressed their deep concern over the abduction and disappearance of journalist, Saddam Al-Rashidi Al-Saket.
In a statement, the commission said that the photojournalist was kidnapped last Saturday. This occurred while he covering a protest rally for migrants in front of the headquarters of the United Nations High Commissioner for Refugees (UNHCR) in Al-Sarraj area in Tripoli.
Initial reports indicate that Al-Saket had been kidnapped by unknown gunmen, who reportedly belong to a security body.
The NCHRL strongly condemned the continued kidnappings and forced detention of bloggers, journalists and media personnel, without any prior legal procedures by the Public Prosecution.
It also held the Ministry of Interior of the Interim Government of National Unity (GNU) fully responsible for these illegal incidents.
The commission also called on the Libyan government to provide any available information, as a matter of urgency, about the fate and whereabouts of Al-Saket, and to make efforts to secure his release.
In addition, it called on the GNU to assume its legal responsibility with regard to the protection and freedom of journalists.
Notably, the United Nations Support Mission in Libya (UNSMIL) documented a large number of cases of illegal arrests and detention, enforced disappearances, torture, and extrajudicial killings of civilians, officials, journalists, civil society members and human rights activists in Tripoli during the past year.
"Under international human rights law, no one may be arbitrarily arrested or detained. Torture, enforced disappearances, and extrajudicial killings are strictly prohibited as are abductions and kidnappings," said Ján Kubiš, Head of UNSMIL.
"The mission calls on the Libyan authorities to fully investigate all alleged violations of international human rights law and international humanitarian law. Libya must end the entrenched culture of impunity in the country", stressed Kubiš.
Libya has sought to emerge from a decade of chaos since the 2011 fall of Moammar Gaddafi's regime.
A transitional government was formed earlier this year under the auspices of the United Nations (UN). It has been tasked with leading the country to elections scheduled for the 24th of December 2021.
Despite political progress in recent months, the security situation in the oil-rich country remains precarious.