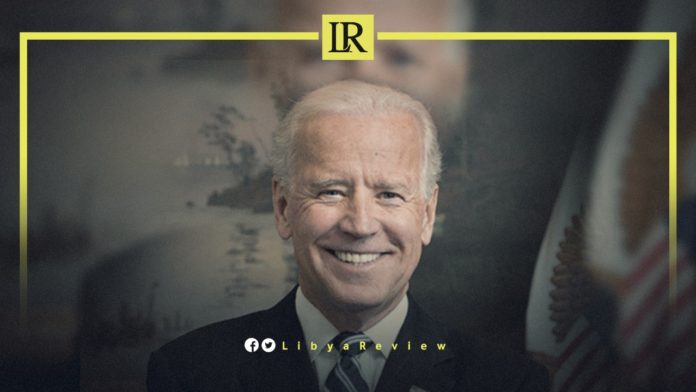 As world powers gather to discuss Libya's future in Paris this week, they will cap years of global diplomacy aimed at ending a decade of post-revolution conflict. This offer's the Biden administration a chance to show it can advance solutions to some of the world's most intractable problems.
The summit, is the third official overseas trip for Vice President Kamala Harris, and poses substantial risks for the United States and its allies amid warnings that Western nations could stoke renewed conflict, or even bloodshed, by pushing for a vote before Libya is ready.
"The administration is on the horns of a dilemma," said an individual familiar with the election effort, "pushing for elections may precipitate violence, but it is equally possible a delay could drive violence. What is needed is a clear-eyed approach that recognises Libyans' right to elect their government, while acknowledging the necessary political agreement to ensure a free and fair election appears not to be in place."
Harris will lead US participation in the high-level summit, jointly hosted by France, Italy and Germany. It is expected to renew calls for Libya, despite procedural problems and political feuding, to hold its first national elections in seven years as scheduled, on 24 December.
Libya has been consumed by internal conflicts that have effectively divided the nation, impaired oil production, and ignited a proxy war involving advanced weaponry and tens of thousands of fighters from Turkey, Syria, and other countries.
While Libya is not among the Biden administration's top foreign priorities, officials say they have redoubled their diplomacy. These efforts include naming a Libya envoy, in hopes that ending the conflict will make for a less combustible region on Europe's southern edge.
The administration has also sought to put an end to the ambiguity that characterised US policy on Libya under President Donald Trump, whose administration at times signalled favour for the previous UN-backed Government of National Accord (GNA), based in Tripoli.
While a tenuous calm has taken hold, thousands of foreign fighters, including Turkish government forces who were invited by the GNA, remain, suggesting that clashes could be renewed.
Now, the United States and Europe hope the planned Presidential and Parliamentary vote can unify Libya under a single authority and start healing its wounds.
Libyans have not coalesced around a national constitution, largely seen as one step on the path to political stability. The head of the High National Electoral Commission (HNEC) meanwhile has suggested that Presidential and Parliamentary elections might be held separately.
Many advocates fear that holding the elections under such conditions could set the stage for a prolonged — and possibly violent — period of contestation by those who do not prevail. Since 2011, the country has been plagued by successive disputes over the legitimacy of various state actions and bodies, often without any widely accepted arbiter to resolve them.
A senior US official, however, said the Biden administration assessed that the risks associated with delaying the elections were greater than holding them under the current conditions. He noted that Libya had enjoyed a period of relative calm while election preparations have taken place.
"There was a kind of holding your breath on the expectation that Libya is moving forward with its political transition," the official said. "If you take that election away, I would certainly be concerned about the risks of a return to violent conflict."
It's unclear whether international observers will be able to monitor the polls if, and when elections occur.
Ahead of the summit in Paris, US officials describe strong support among Libyans for holding the vote. The biggest challenge, observers and officials agree, will be ensuring the departure of the foreign forces whose presence has significantly increased bloodshed in recent years.
The Biden administration thinks elections should go ahead in large part because an elected government may have greater "moral weight" to force those foreigners out, the official said.
"That government will be in a much stronger position and will have some kind of more heft to assert the type of security-military relationships it wants with foreign actors in a way that the interim government now is just not able to do," he said.