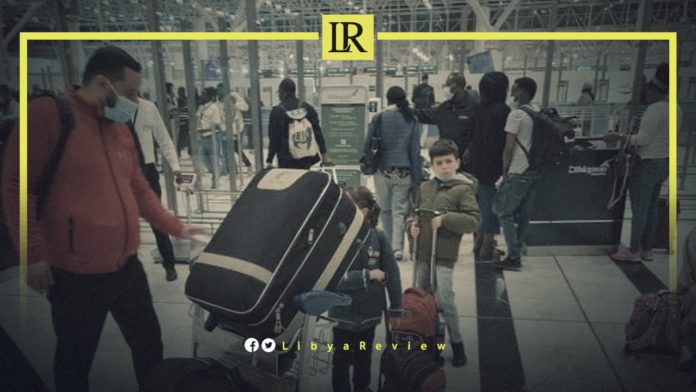 On Saturday, the Libya Minister of Foreign Affairs and International Cooperation, Najla Al-Mangoush, gave instructions for urgent precautionary measures to be put in place to ensure the safe evacuation of Libyan citizens in Ethiopia.
In a statement, the Ministry of Foreign Affairs said that the Libya Embassy in Addis Ababa, the African Union (AU) Mission and the United Nations Economic Commission for Africa (UNECA), issued a statement regarding the dire situation of Libyans in Ethiopia.
The statement pointed out that the Libya Embassy in Addis Ababa took proactive measures, in light of the unstable security conditions being experienced by Ethiopia, especially in the northern regions.
It added that this raised the concern of the Libya authorities over the unity of the Ethiopian territories. This in addition to their keenness to preserve the safety of Libyan citizens residing in the East African country, as well as to the employees of the Libyan embassy in Addis Ababa.
"The Ministry's Undersecretary for Political Affairs decided to urgently work to evacuate all Libyan nationals and minimize the number of the embassy staff, in addition to providing a special plane to evacuate the rest of the Embassy staff in emergency cases," the statement read.
The statement stressed, "the security and safety of the Libya nationals residing in Ethiopia remains among our highest priorities."
In its statement, the Libya Ministry affirmed its confidence in Ethiopia's ability to overcome this difficult stage and resume the process of democratic transition, development renaissance and prosperity.
November marked one year of fighting between Ethiopia's government forces and the Tigray People's Liberation Front (TPLF). The UN has sounded the alarm of the dire humanitarian situation due to the outbreak of fighting.
Ethiopia declared a state of emergency on November 2nd after rebellious forces from the northern region of Tigray and their allies made territorial gains and threatened to march on the capital.
Since then, hundreds of Tigrayans have been arrested in Addis Ababa, families and colleagues say, along with 16 UN staff members whose ethnicity has not been disclosed.