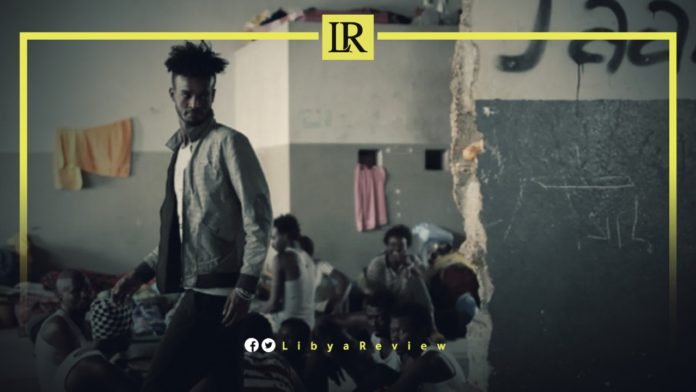 On Sunday, Eritreans in Canada requested help from the Canadian government after a massive crackdown on migrants was undertaken by Libyan security forces.
The refugees in Libya are held in overcrowded detention facilities, and may be subjected to torture, sexual violence, and extortion at the hands of guards in Libya, according to CBC Canada.
Libya is a major hub for migrants fleeing poverty and wars in Africa and the Middle East, according to the Associated Press. However, it is one of the most dangerous routes refugees can take when trying to reach Europe.
"I know what the suffering in Libya is because I have been in that situation myself 12 years ago … I was lucky," an Eritrean migrant named Yonas Gebreslasie said during the protest.
Gebreslasie was captured by the Libyan Coast Guard, and ended up in a detention center in 2006. "We feel that pain and that is why we are protesting," he explained.
While protesters waved both Canadian and Eritrean flags with signs that read "stop killing Eritrean refugees in Libya," Gebreslasie said he hopes the Canadian government will help other Eritreans get the same opportunity he has had.
He said it was on his third attempt to flee Eritrea that he was captured in Libya, after crossing the Sahara Desert. He added that he had a 50% chance of dying while immigrating through Libya.
However, the detention camp that he was forced into was recognized by the United Nations High Commissioner for Refugees (UNHCR), and was allowed to travel to Canada.
Last week, UNHCR deplored the violence which broke out during a demonstration outside its main office in Tripoli, Libya. It reported that at least three people were attacked, with one taken to hospital.
In October 2021, Libyan authorities arrested some 5,000 migrants during the crackdown. One migrant was killed, and 15 others wounded, according to the UN. "Several days later, some 2,000 migrants escaped from a detention centre in the Libyan capital Tripoli, as guards shot dead one migrant," the Office of the Libyan Attorney General said.