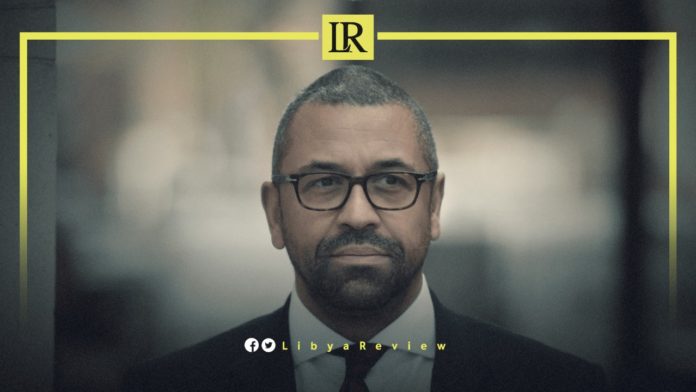 On Monday, UK Minister for the Middle East and North Africa, James Cleverly said that all Libyan candidates participating in the elections "must act in good faith before, during, and after the elections; agree to put aside partisan differences, and accept the results. The international community will not hesitate to act against those who undermine this process."
"Libyans must now work together across the political, security, and economic tracks to strengthen Libya's sovereignty," Cleverly said.
During his participation at Friday's Paris International Conference on Libya, Cleverly said that Libyans must coalesce around a framework for free, fair, and inclusive Presidential and Parliamentary elections.
The conference was organised by the United Nations, with the participation of regional and world leaders. This came as Libya is preparing to head to the long-awaited elections on 24 December.
The British minister noted that these elections must allow for the full, equal and meaningful participation of women and youth, asserting that only through elections can all Libyans express their will over the decisions that affect their lives.
"Libya's institutions, including the Parliament, must immediately cooperate and compromise in order to agree on a final and comprehensive set of electoral laws," he noted.
The Uk minister pointed out that actions that undermine the electoral process only risk a return to division, violence, and conflict. "This will cause the Libyan people, who have already tolerated so much, further suffering. After a decade of conflict, Libyans deserve the right to vote for their executive and legislative representatives," he said.
The UK minister also thanked the High National Election Commission (HNEC) for its work in preparing for the elections, including the registration of 2.8 million voters.
In addition, he said that the 5+5 Joint Military Commission (JMC) has made important progress on the security track, welcoming its comprehensive Action Plan for the withdrawal of foreign forces and mercenaries.
However, the international community has not lived up to its side of the bargain in implementing international obligations. The 23 October Ceasefire Agreement, United Nations Security Council Resolution 2570, and the Action Plan are unequivocal: all foreign forces and mercenaries must be withdrawn without delay.
"The UK stands ready to work with Libya and international partners to build a peaceful, stable, prosperous and sovereign Libya," he concluded.