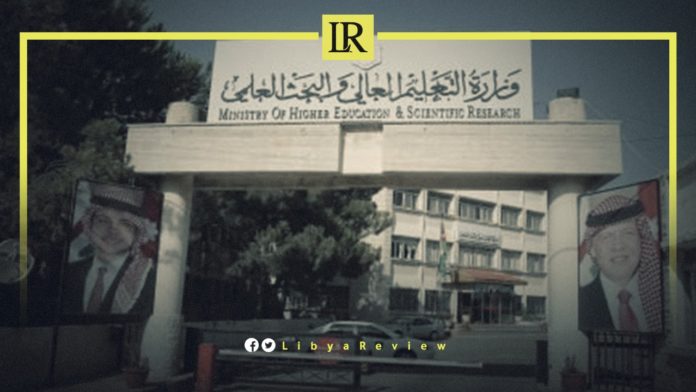 On Sunday, Libya's Minister of Higher Education and Scientific Research, Dr. Imran Muhammad Al-Qeeb signed an executive program agreement with his Jordan counterpart, Wajih Ouis.
The executive program aims to strengthen the existing Jordanian-Libyan educational cooperation agreement in various scientific fields. It includes student exchanges in Bachelor, Master, and Ph.D. programs, according to the Jordanian Ministry of Higher Education.
Under the program, an ad hoc joint committee is to be established to regulate cooperation agreement and set their priorities. The program will also "organise joint scientific and cultural events within the framework of completed projects, develop a plan to build workers' capacity in the accreditation and quality assurance fields, examine mechanisms to recognise universities, certificates, and degrees bilaterally, and benefit from the remote education expertise," the statement pointed out.
Notably, the Arab Parliament called on all Libyan parties to adhere to the timetable for the upcoming Presidential and Parliamentary elections scheduled for 24 December, warning of the danger of postponing them.
"Holding the elections on time would enhance Libya's sovereignty, enable the government to deal with basic issues of security and stability, and achieve the aspirations of the Libyan people," the Arab Parliament explained in a statement on Saturday. It stressed the need to start the withdrawal of mercenaries and foreign forces from Libya as soon as possible, in order to strengthen confidence between rival factions.