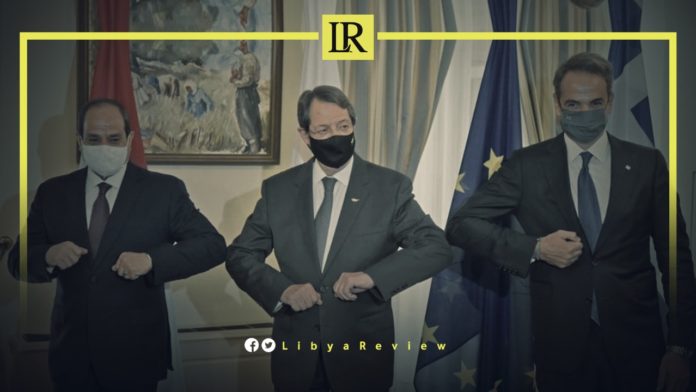 The Foreign Ministers of Greece, France, Cyprus, and Egypt will be meeting on Friday in Athens to discuss the Libyan situation, the latest developments in the eastern Mediterranean region, and the Cyprus Issue.
Greece Foreign Minister, Nikos Dendias, Cyprus' Nikos Christodoulides, Egypt's Sameh Shoukry and France's Jean-Yves Le Drian will examine potential cooperation in the energy sector while international challenges such as the pandemic, migration, and climate change are also expected to be discussed.
On 19 October, Egypt, Greece, and Cyprus agreed on the need to hold Libya's upcoming 24 December elections as scheduled, in accordance with the UN-sponsored roadmap.
They also affirmed the importance of the withdrawal of all foreign troops and mercenaries from Libya, in line with the relevant international resolutions. They stressed this was necessary to restore Libya's sovereignty, and protect its territorial integrity.
The long-awaited vote still faces challenges, including unresolved issues over laws governing the elections, and occasional infighting among armed groups. Other obstacles include the deep rift that remains between the country's east and west, which has been split for years by the war, and the presence of thousands of foreign fighters and troops.
In recent days, two high profile but controversial candidates have submitted their candidacy for the Presidential elections:
The son of Libya's long-time leader Muammar Gaddafi, Saif Al-Islam, in the southern city of Sebha.
Leader of the Libyan National Army (LNA), Field Marshal Khalifa Haftar has also joined the presidential race this week from the eastern city of Benghazi.