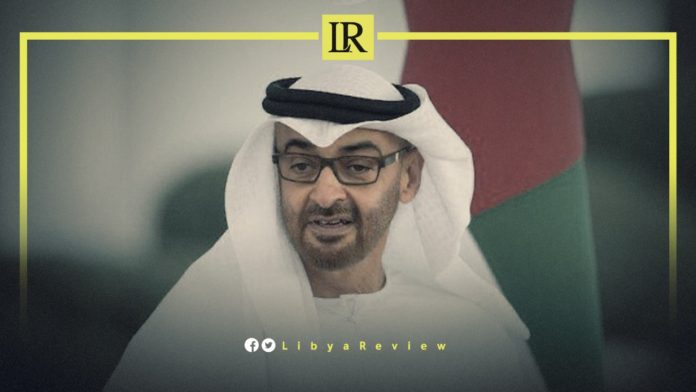 According to a number of sources, the Crown Prince of the United Arab Emirates (UAE), Sheikh Mohammed bin Zayed Al-Nahyan, will soon be arriving in Ankara.
Erdoğan's hostile policies in a number of Arab countries, including Libya, Egypt and Syria have not gone unnoticed, including the Turkish President's support of the Muslim Brotherhood.
While Turkey aims to put an end to its regional isolation and improve its economy, the UAE eyes solutions in both Libya and Syria, as well as an end to Turkish incitement and support for the Muslim Brotherhood. The question however remains if a compromise possible and how it will influence existing regional alliances.
Therefore, the two countries may be more willing to focus on areas of mutual concern. They still have to overcome major ideological and geopolitical disagreements, including their opposite views of the Muslim Brotherhood and their support of opposing sides in conflicts in Libya.
Turkey has shown little sign of changing its stance in Libya. This is largely because it affords Ankara access to strategic military bases, reconstruction contracts that total an estimated $16 billion, and a highly contested maritime border deal that it receives only if the Government of National Unity (GNU) remains in power.
Ankara has ignored calls to pull out its forces from the country, for fear that it could lose leverage in the North African country.
Turkey, which has supported the former Government of National Accord (GNA) in the its war against the Libyan National Army (LNA), has previously been accused of thousands of pro-Ankara militia members and mercenaries from Syria to Libya, as well as ammunition, weapons, and drones. Most of Turkey's contingent is still stationed in Libya.
In March, Turkish authorities ordered Istanbul-based TV channels affiliated with the Muslim Brotherhood to stop airing criticism geared toward Egypt immediately. A step many believe could be taken regarding Libyan channels in Turkey.
Notably, Brigade General Khaled al-Mahjoub of the LNA repeatedly said that Ankara has been sending weaponry to support the GNA in its fight for control over Libya.
Itamilradar, an Italian website that tracks military flights, also detected a big number of Turkish Air Force planes arriving at the Libyan city of Misrata, in addition to several types of weapons to the GNA, including kamikaze planes and Phoenix drones. They carry explosives and are meant to target individuals and equipment by detecting specific targets, the LNA Official said.
The anticipated improvement of relations between the UAE and Turkey comes after years of rivalry and hostility between the two countries. Ankara supported popular protests and movements in the Arab Spring, while the UAE attempted to undermine Turkey's interests in supporting extremist groups in the region.Please use the sharing tools found via the share button at the top or side of articles. Copying articles to share with others is a breach of FT.com T&Cs and Copyright Policy. Email licensing@ft.com to buy additional rights. Subscribers may share up to 10 or 20 articles per month using the gift article service. More information can be found at https://www.ft.com/tour. https://www.ft.com/content/4028d208-4893-4e17-a7d9-0357f4d23c40
On Friday, Turkey's lira dropped to an all-time low as investors reacted with bewilderment to the previous day's cut in interest rates, which some analysts say has plunged the country into a currency crisis.