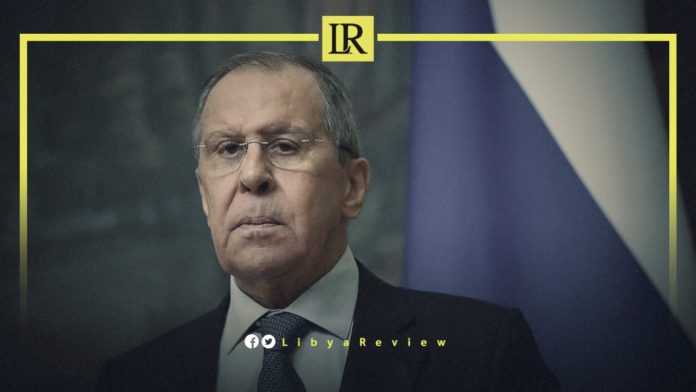 Russia Foreign Minister, Sergey Lavrov held talks with the Chairman of the African Union Commission, Moussa Faki on the latest developments in Libya, Sudan, and the Sahel region.
In a joint press conference with Faki in Moscow, Lavrov said that Russia's relations with the African Union, "are developing in various fields." This is confirmed by the first summit between Russia and Africa in October 2019 in Sochi, according to the Russian news agency, TASS.
"We have been cooperating closely on a variety of issues since then, and most recently we participated in the Paris International Conference on Libya," he added.
The two sides discussed the "continuing and exacerbating terrorist threat from various extremist groups on the African continent. In addition to developing cooperation in the field of combating international terrorism, piracy, and other forms of cross-border crime and drug smuggling."
Notably, Russia stressed the need to withdraw foreign troops from Libyan territory gradually and smoothly.
"The withdrawal should be complete, at the same time it should be performed in stages, gradually, and it has to be synchronized in terms of withdrawing those who support Libya's West and those who support [its] East," the Russia FM said in press statements.
This approach will allow the balance of forces to be preserved, and continue to uphold the year-long ceasefire agreement.
"As for the withdrawal of foreign military groups, armed forces and so on, then the decision made today upheld the formula contained in the final document of the Berlin Conference this July. As well as the formula that literally a couple of weeks ago, Libya's Joint Military Commission (JMC), the so-called 5+5, recorded in its decisions," the Russia FM added.