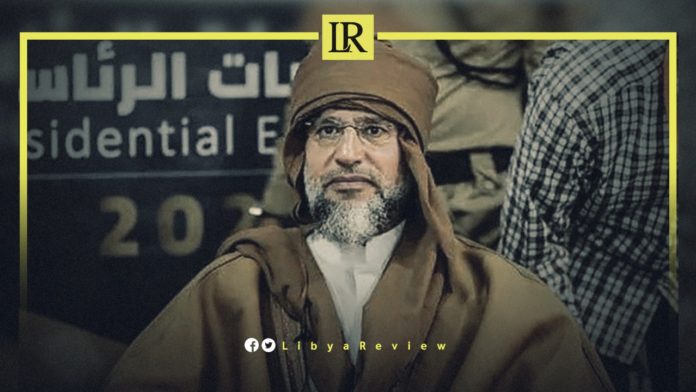 Saif Al-Islam Gaddafi's lawyer, Khaled Al- Zaydi stated that he would appeal against the decision to exclude his client from running in the upcoming Presidential elections, scheduled for 24 December.
Al- Zaydi said that the decision of the High National Elections Commission (HNEC) to exclude Saif Al-Islam, from the elections is "a legal violation."
He explained in press statements that the decision was based on Article 10 of the Presidential Election Law. This stipulates that no final judgment must have been issued against the candidate in criminal cases.
"This article does not apply Saif Al-Islam, because no final court ruling has been issued against him for any felony or crime. We have also submitted a criminal status certificate proving that he has no criminal record," Al-Zaydi said.
The lawyer pointed out that an appeal would be submitted to the judicial committees, against the decision to exclude Saif Al-Islam, which he described as a "political decision."
"The battle is still going on, and the Libyan people will be determined to defend the right of their candidate to run in the elections," he added.
He claimed that HNEC has accepted the candidacy of people who did not meet the necessary conditions.
Appeals and objections to the appeals committees appointed by the Supreme Judicial Council open on 28 November, provided that the committee issues its decision within 72 hours.
On Wednesday, HNEC announced its rejection of Saif Al-Islam's candidacy for next month's Presidential election.
The Commission said in a statement that it also rejected the bids of 25 candidates "based on legal grounds, as well as based on information from officials including the public prosecutor, a police chief, and the Head of the passports and citizenship department."