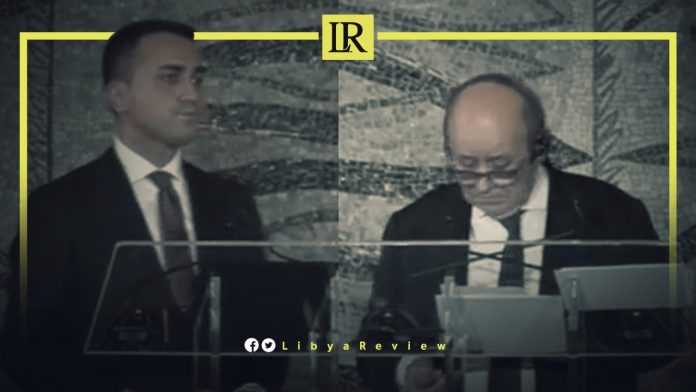 Italian Foreign Minister, Luigi Di Maio and his French counterpart, Jean-Yves Le Drian confirmed that there is "close coordination" between Rome and Paris on Libya and the Sahel region.
The two met on Wednesday in Rome, on the sidelines of the signing of the 'Quirinale Treaty,' which aims to enhance bilateral cooperation.
During the meeting, Di Maio stressed the importance of ensuring free and inclusive Presidential and Parliamentary elections in Libya on 24 December. As well as the need for the immediate withdrawal of all mercenaries and foreign fighters from the country.
Regarding the Sahel, a region of strategic importance for Rome and Paris, the two FM's appreciated the growing cooperation between Italy and France, as shown by Italian participation in the EU's Takuba Task Force, to combat terrorism in the Sahel.
On Thursday, Le Drian said that France was on good terms with Italy regarding their views on Libya.
In response to a question by West France about whether Libya is the subject of a dispute between Rome and Paris, Le Drian said: "We have greatly converged our views on Libya." He added that this was embodied by their joint presidency of the Paris International Conference on Libya, which was held on 12 November.
Le Drian also stressed the need to hold the Libyan elections before the end of the year, as well as ensuring the "gradual withdrawal of foreign forces and mercenaries."
Last week, Di Maio said he was convinced "that there can be no stability in the Sahel without complete stability in Libya."
Addressing the European Foreign Affairs Council in Brussels, Di Maio stressed "the utmost importance of containing the terrorist threat in the region from the coast to the Gulf of Guinea. It is necessary to strengthen our commitment to help the riparian countries in West Africa."