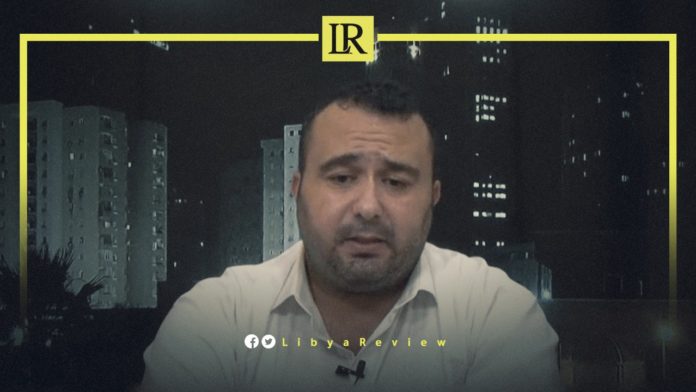 On Sunday, the Head of the Libyan General Medical Council (LGMC), Mohamed Al-Ghouj said that the Cabinet of the Government of National Unity (GNU), agreed to adopt a proposal submitted by the LGMC to increase the salaries of all health sector workers.
Last month, Al-Ghouj, announced that Libyan doctors will continue their open sit-in. He said that the Libyan doctors are upset that the Prime Minister of the GNU ignored their demands.
In a press statement to the Fawasel platform, Al-Ghouj stated that the Prime Minister continues to ignore the doctors' demands, and it is the citizens who pays the price.
He added that the government increased the salaries of some sectors and ignored the health sector, which has more than 300,000 employees. The Head of LGMC stated that there are doctors and monitoring teams who have not received their salaries since 2019.
Earlier in November, Al-Ghouj said that medical staff in various health centres and hospitals had begun a general strike across the country. He stressed that the strike would continue until their demands were met.
In press statements, Al-Ghouj explained that the strike will exclude emergency department workers and urgent operations.
"The basic requirement is to raise the salaries of doctors, medical assistants, and workers in the health sector, as stated in our previous demands, which continued for several years without a response from the authorities," he explained.
He affirmed that he and a number of the LGMC members contacted the Prime Minister, Abdelhamid Al-Dbaiba to reach a solution, "but the meeting ended with only more promises to fulfil the doctors' demands."
He also pointed out that some Libyan hospitals "have been suffering from a cut in doctors' salaries for four or five years."
Al-Ghouj added that, "it is not only about our salaries, but also about the of services in the healthcare institution that continues to suffer from multiple crises."
He pointed out that among their demands is to recognise all medical staff who passed away from treating COVID-19 patients as "martyrs of duty."