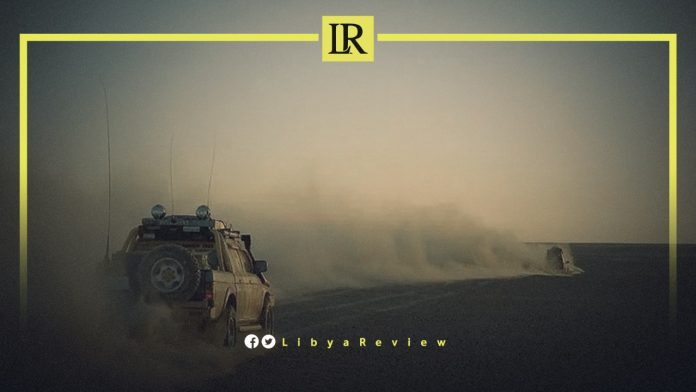 Bani Walid General Hospital received 4 migrants with gunshot wounds after they were shot in the city centre by unknown assailants who fled.
An employee at the Emergency Department at Bani Walid General Hospital said, in statements, that these migrants received all first aid and treatment upon their arrival.
The employee confirmed that the condition of the injured people is not serious. He pointed out that they were handed over to the International Organization for Migration (IOM).
Notably, the Libyan Coast Guard intercepted and returned an estimated 28,600 refugees and migrants at sea from January to October 2021, according to an Italian statistical report.
The report, issued by the Migrants Foundation on Tuesday, indicated that "this number is unprecedented," noting that "the total number of people who have been returned so far has exceeded 100,000 migrants since 2016." It added that 56,700 refugees and migrants managed to arrive in Italy or Malta.
"The illegal practices committed by the Libyan authorities against migrants and asylum seekers, whether during pushbacks or in prisons and detention centres, violate their right to life and physical and psychological integrity," the report read.
According to a Libyan government Official, the number of detained migrants and asylum seekers in prisons and detention centres is believed to be around 13,000 people. These are mostly from African countries, such as Ethiopia, Nigeria, Chad, Niger, Sudan, Egypt, and the Maghreb states.
Over the past several years, the European Union (EU) has adopted policies that have complicated the conditions of migrants, and have legally restricted migration and asylum routes to Europe.
Since 2015, the EU has provided about $525 million to Libya to protect its southern borders, and limit the arrival of new migrants. It directed a large share of this support to strengthen Libyan Coast Guard's capabilities, modernise its equipment, and train its cadres to intercept migrants' boats within Libya's territorial waters and return them to shore before reaching international waters. It has been accused of turning a blind eye to the abuses committed by the Coast Guard.