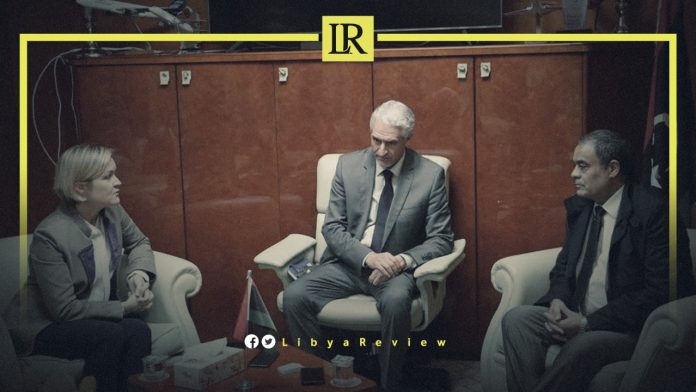 On Tuesday, Libyan Minister of Transport, Mohamed Al-Shahoubi met with the British Ambassador to Libya, Caroline Hurndall in Tripoli. The two discussed the resumption of air travel between the two countries, and the reopening of the British and the European airspace for Libyan airlines.
The two sides also discussed the UK's training of civil aviation students, and ways to encourage the return of air traffic by lifting the ban imposed on Libyan airlines, and the resumption of sea line operations. The two sides also discussed the return of British companies to Libya.
Earlier this month, the European Commission renewed its 2014 ban on all Libyan airlines from flying in European airspace. According to the European Commission's website, the decision came as part of safety and security precautions.
The list of banned airlines included Afriqiyah Airways, Libyan Airlines, Buraq Air, Ghadames Air Transport, Global Aviation and Service Group, Air Libya, and Petro Air.
The seven Libyan airlines are among 115 companies around the world subject to an operating ban, or operational restrictions within the European Union. This is primarily for failing to comply with international safety standards.
The ban came about after violent clashes erupted in Tripoli between rival armed groups, which destroyed the city's international airport.
On 20 September, the first Maltese flight landed in Tripoli's Mitiga Airport from Valletta. This marked the re-launch of the air route between the two countries after a two-year hiatus. Malta's national airline, Air Malta flew to Libya for the first time in July as part of assessments for more regular flights.