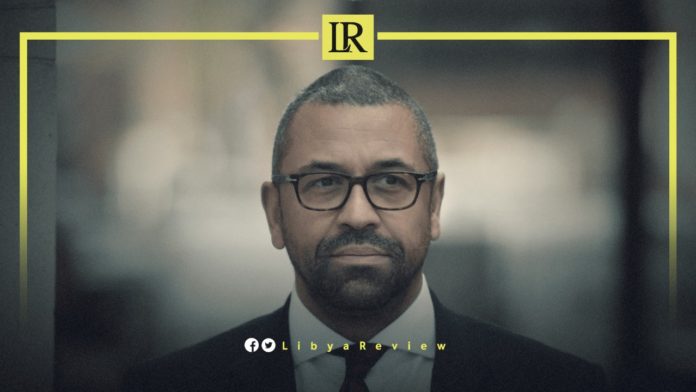 On Saturday, the British Minister of State for the Middle East and North Africa, James Cleverly, called for a peaceful transition of power after the elections, saying that those who threaten stability will be held accountable.
He also commended the Special Adviser to the Secretary-General on Libya, Stephanie Williams's tireless efforts in Libya. He announced that the United Kingdom (UK), United States (US), France, Italy and Germany jointly welcome the High National Election Commission's (HNEC) statement with the need to maintain electoral momentum.
The HNEC announced that despite being technically prepared, it was unable to meet the 24th of December deadline set by the political roadmap for national elections.
Citing inadequacies in electoral legislation, challenges, and appeals related to candidates' eligibility, the Commission requested that the Libyan Parliament set another date for the first round of the Presidential elections, within a 30-day period.
"I call for a peaceful transfer of power following elections and those who threaten stability will be held accountable," the British Official said in a tweet.
These remarks came just hours after the British Embassy in Tripoli said it would continue to recognize the Government of National Unity (GNU) as the authority tasked with leading Libya to elections. It explained that it does not support the establishment of parallel governments or institutions, as per the United Nations (UN)-led roadmap and the political agreement.
Notably, a number of Libyan journalists, politicians and activists launched today a hashtag campaign titled "#Expel_the_British _Ambassador_from_Libya" on Twitter.
They considered the Embassy's statement as a violation of Libyan sovereignty, interfering in its internal affairs and obstructing the country's political roadmap. This especially after the British government announced its continued recognition of the unity government as a mandated authority.
Currently at stake is a peace process that is seen as the best hope in years of bringing an end to the decade of chaos and violence that engulfed Libya since a NATO-backed uprising which ousted Moammar Gaddafi in 2011.