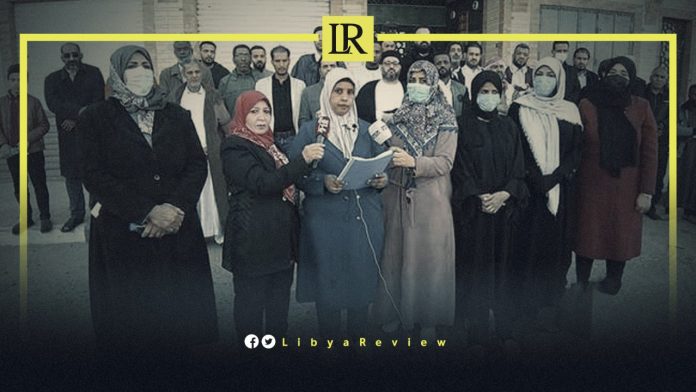 76 candidates for the upcoming Parliamentary elections from southern Libya issued a number of demands, and threatened nationwide civil disobedience, if they are not met.
In a statement, the candidates from southern Libya called for setting a date for the delayed elections according to the proposal made by the High National Elections Commission (HNEC). They noted that they would file lawsuits, in the event that their demands are not implemented.
HNEC has recently proposed 24 January as a new date for the elections, but stressed that this decision is up to the Libyan Parliament, which must remove the force majeure on the election process.
It emphasised the necessity of holding the Presidential and Parliamentary elections as soon as possible, in accordance with the constitutional declaration to ensure the peaceful transfer of power.
The candidates demanded the Parliament include the outcomes of Geneva peace talks, within the constitutional declaration. They urged HNEC to announce the final lists of Parliamentary and Presidential candidates as soon as possible.
Additionally, they called on the United Nations to support the will of the Libyan people, and enforce Security Council resolutions, by removing all foreign forces and mercenaries from the country.
The candidates held the Parliament, the High Council of State (HCS), and HNEC responsible for the repercussions if the elections continue to be delayed.
The elections are part of a roadmap adopted by the UN-sponsored Libyan Political Dialogue Forum (LPDF), in order to restore stability in Libya following years of political division and insecurity.
The vote, after a year of relative calm, was to have been Libya's first-ever direct Presidential ballot. Months of disputes finally saw the vote postponed just two days before it was due to take place, when the committee overseeing the election declared holding it "impossible" on the scheduled date.
The High National Elections Commission (HNEC) has yet to announce a finalised list of candidates for the Presidential poll. Its work was hobbled by court cases against the bids of several divisive figures, seen as unacceptable to one section or another of Libyan society.
A looming political vacuum is another threat, with some lawmakers arguing that the mandate of the interim government ended on 24 December.