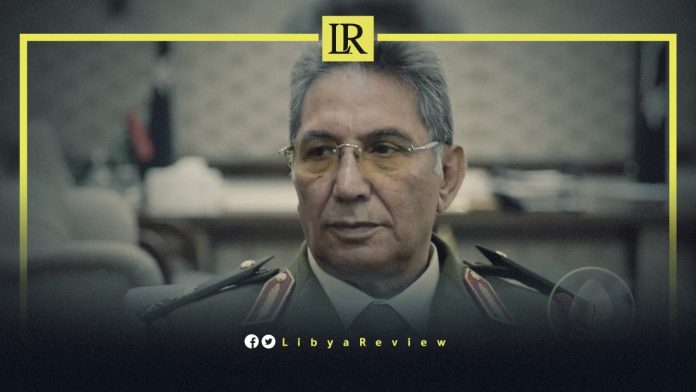 A member of Libya's 5+5 Joint Military Commission (JMC), Emarji al-Amami, said that the Libyan National Army (LNA) deported 300 Sudanese fighters last week to their country.
Al-Amami told Fawasel Media that the deportation of the Sudanese fighters came in accordance with the "good will initiative of the Libyan army, and that they are waiting for a similar action from the other side in western Libya."
"The JMC is in a permanent meeting, in constant communication, and is working to accomplish its assigned tasks," he noted.
"We hope that the politicians will reach an agreement that will bring the country out of its current situation," the Libyan Senior Military General said.
Al-Amami indicated that the joint committee is awaiting the exit mechanisms of the Turkish and Russian forces. Russia and Turkey have will put exit mechanisms under the supervision of the international community to begin implementing them by both parties.
"International observers will monitor the foreign forces withdrawal," he concluded.
Notably, the Syrian Observatory for Human Rights (SOHR) said on October 10th that a new batch of Syrian mercenaries, who had been sent to Libya, arrived in Syria. Nearly 100 fighters of the Turkish-backed factions were transported from Libya to Turkey, then to Syria. This coincided with back-and-forth transfer operations of mercenaries from and to Syria.
The batch also comprised fighters who were transported to Libya in 2019, the SOHR said. Accordingly, the number of Turkish-backed Syrian mercenaries who returned to Syria in less than a week has risen to nearly 520.
For her part, Libyan Foreign Minister, Najlaa Al-Mangoush, told Reuters in October, that some foreign fighters have left the country as the interim government seeks to mobilize international support to withdraw the remained forces.
"The reports are correct. There is a very modest start," Najla Mangoush said at a news conference in Kuwait when asked whether some foreign fighters had been removed, according to Reuters.
"We are still seeking a larger and comprehensive organisation for the exit of mercenaries," she added.
The ceasefire agreement between the Libyan warring parties called for all foreign mercenaries to be withdrawn within three months of its being signed October 2020. The number of Syrian fighters loyal to Turkey and who are in Libya is about 7,000 Syrians, according to the SOHR.