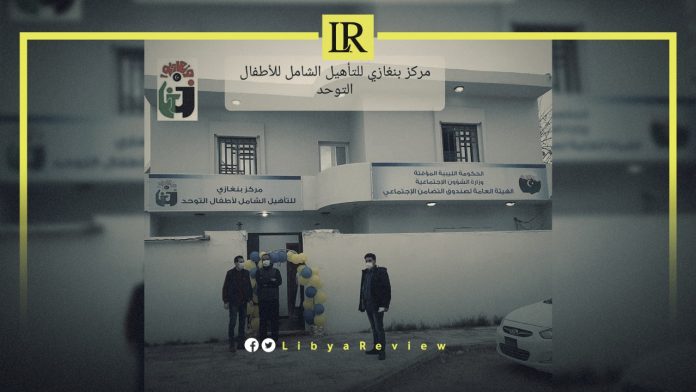 Libya's Social Solidarity Fund announced the imminent reopening of the Benghazi Rehabilitation Center for Multi-disabled children, located in the gardens district.
The Disabled center has been provided with the necessary medical devices, equipment, and supplies to carry out its work. The first batch of equipment arrived on Thursday, in the presence of the center's Director, and the commission in charge.
Notably, the Benghazi municipality announced its readiness to resume work on the Sports City project after a hiatus of more than ten years.
The municipality stated that the Ministry of Planning allocated more than 100 million Libyan dinars to maintain and develop the Sports City.
The Chairman of the Steering Council of Benghazi, Saqr Bujwari met with the head of the consulting company V-Consult, Manfred Osterwald to discuss the project.
During the meeting, steps were identified to activate the project so that the maintenance and development work of the Sports City, especially the March 28 Football Stadium can be carried out.
The stadium was toured by Osterwald, a council member responsible for sports, the Director of the project's office, and other officials. They agreed to begin technical studies, and evaluate the current status of the project with V-Consult. As well as start implementation work within the agreed-upon framework.
The March 28 Stadium is a multi-purpose stadium in Benghazi, Libya. It was used mostly for football matches and also has athletics facilities. The stadium holds 65,000 spectators, and is sometimes used by the national football team for matches.
The name of the stadium commemorates 28 March, in which British Forces were asked to relinquish their military base rights in Libya, and leave the country.
Along with June 11 Stadium in Tripoli, the 28 March Stadium hosted many games, including a semi-final of the 1982 African Cup of Nations which was held in Libya.