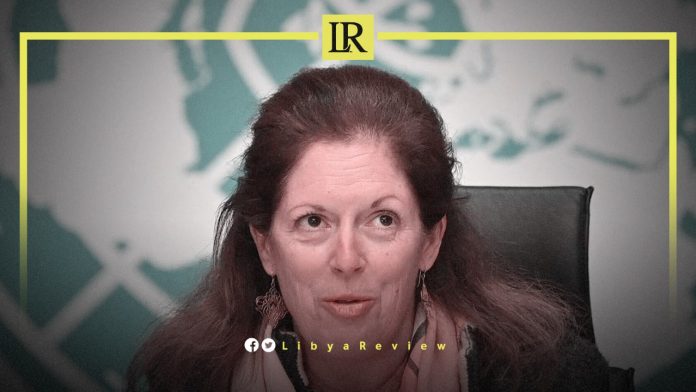 On Saturday, the Russian Deputy Foreign Minister, Sergey Vershinin, invited the Special Adviser to the Secretary-General of the United Nations (UN) on Libya, Stephanie Williams, to visit Russia for talks on the Libyan issue.
It is expected that the UN official will arrive in Moscow on Monday, January 17th, after a visit to Turkey. Notably, the UN Special Adviser stressed the role of Libya's neighbours in supporting the Libyan dialogue.
The UN offical met with the Algerian Ambassador to Libya, Slimane Chenine, in Tripoli to discuss the latest developments. "We stressed the important role of Libya's neighbours to support the three intra-Libyan dialogue tracks," Williams tweeted.
Recently, UN Secretary-General, Antonio Guterres stated that the UN is working closely with Libya's political parties to reschedule its elections as soon as possible.
The committee formed by the Libyan Parliament to follow up on the electoral process, concluded that it was "impossible" to hold parliamentary and presidential elections as scheduled on the 24th of December.
Libya's High National Elections Commission (HNEC) proposed postponing the first round of the national elections to the 24th of January, a month from their scheduled date. The commission said in a press statement that it is proposing this, in coordination with the Libyan Parliament.
The Head of the HNEC, Emad Al-Sayeh, briefed the Parliament that a presidential candidate had submitted forged documents.
He added that the commission received more than 5,400 candidacy bids for the parliamentary elections, noting that some of them include forged documents.
The UN warned that further postponing the elections could drag the country into chaos again, and reignite war. The majority of the country remains under the control of armed militias, with competing agendas.