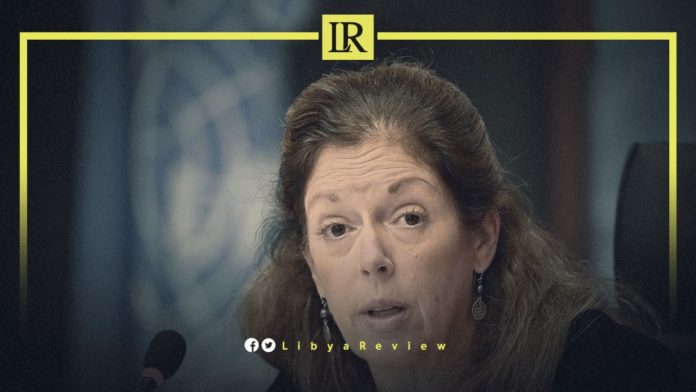 Former acting UN Envoy to Libya, Stephanie Williams said that there are foreign actors who are pursuing their own national interests in Libya.
In an interview with the 'Geneva Solutions' journalistic platform, Williams said, "It's quite remarkable that we've just marked one year since the ceasefire agreement was signed. Of course, what helped to get us to the agreement was that the guns had fallen silent, which was part of a process that really started back in September 2019 with the preparatory meetings for the Berlin Conference. This was conducted in the midst of the terrible attack on Tripoli which had shattered the international consensus on Libya, particularly within the Security Council."
The UN diplomat confirmed that "although Libya's fate is far from sealed, the upcoming elections still face stiff internal opposition and an agreement is yet to be reached about the withdrawal of foreign troops, the country is undoubtedly further along the road to peace than it has been for many years."
"We believed that there was a moment that we needed to take advantage of for the good of the Libyan people who do deserve a measure of peace, security, prosperity. For the hundreds of thousands of displaced persons to be able to go home, and for the most vulnerable in Libya – the migrants and refugees who are subjected to abuse at the hands of armed groups," Williams noted.
She stressed that the process to strengthen institutions, "which can protect and not prey on these people, and which can ultimately create a much more welcoming environment in the country was always the end goal. I still think that's entirely possible for Libya."
"For Geneva Peace Week, I reflect on the UN mediation, the fact that Libya's fate is far from sealed, and that no one should lose sight of the fact that what the average Libyan wants is to be able to go to the polls and elect their government," Williams concluded.